Now is the time to get ready for your spring vegetable garden.
Depending on where you live, you may still have cold temperatures, which means you need to plant the hardiest veggies. For example, the first veggies you should plant for your spring garden are "cool weather" crops.
Cool-weather crops (aka the hardiest veggies) tend to grow their best in the cool weather towards the beginning of spring.
These cool-weather veggies need to be harvested before the hot days of summer, which means they will be ripe and ready in the spring.
Almanac says, "As you peruse catalogs or seed kiosks during the cooler months, keep this in mind: Choose cold-resistant vegetables to plant this spring, and 'well begun, you'll be half done.'"
In contrast, warm-season veggies don't do well in cold temperatures, so you must wait to plant them until after you are sure you've experienced your last frost.
Warm-season vegetables tend to be ready and ripe in the hot summer months.
Since spring weather is finicky, it's important to plant the hardiest veggies to ensure they will survive continuing cooler temperatures.
As you start ordering seeds, here are 10 of the easiest and hardiest veggies to plant this spring.
1. Beets
Beets are one of the hardiest veggies because they can withstand repeated frosts.
In fact, many people plant beet seeds about a month before the anticipated last frost of the year.
If you time it right, you can use beets for dying Easter eggs.
If you wait too long, you won't be able to enjoy beets this year because they don't grow well if it's too hot.
Just make sure they have plenty of sunlight and moisture.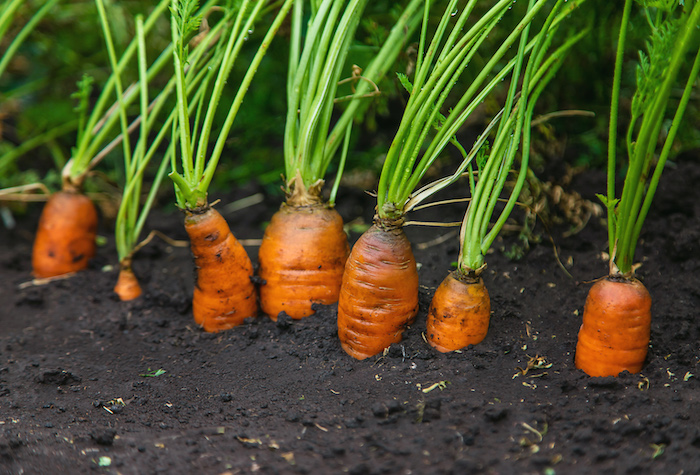 2. Carrots
Many people find great success with carrots.
Carrots are hardy veggies, but you still want to wait until the soil is cool and not cold.
Plant them in the cooler months of spring and try out different varieties.
3. Broccoli
Broccoli is one of the hardiest veggies that can survive in colder climates, but it does need a lot of water.
Start planting about 2 weeks prior to the average last frost date.
If you wait too long to plant broccoli and it warms up, you'll have to worry about the broccoli bolting.
4. Potatoes
While you might not want to plant potatoes in the dead of winter, you should plant them early in the spring.
They are hardy enough to withstand a couple of frosts, but not too many.
The other good thing about potatoes is that they can be harvested soon after planting (about 2 to 3 weeks).
5. Onions
Scallions are very easy to grow and can be planted from seeds or bulbs in early spring before the last frost.
You can get them started as soon as the ground is ready.
[Related Read: Perennial Food Garden]
6. Lettuce
Lettuce is one of the hardiest veggies to grow while the weather is still cool, but you will need to protect it if you experience a cold front.
If you are looking for the hardiest varieties, consider Romaine or Butterhead.
If you do experience a late spring frost, you can protect your lettuce crop by covering the garden with sheets or insulation blankets.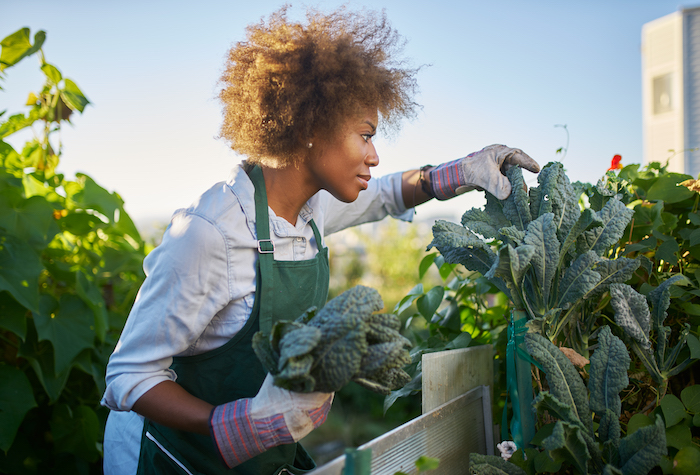 7. Kale
Kale is one of the hardiest vegetables and has even been known to not only survive the winter but also green up again the next year.
Some people purposely plant kale before the last couple of frosts because it tastes sweeter.
Plus, you can harvest kale at different growing times because other parts of the kale are edible (i.e., the buds and flowers).
For your planting timeline, consider planting kale in late spring to get you all the way through to summer.
8. Spinach
If you want to grow spinach, you must start it in cool weather. It does not grow well in warm environments.
If you live in a warmer climate, you will need to look for spinach varieties that are heat resistant.
One of the reasons many people plant spinach is because it is easy to grow, and it grows quickly.
You can continuously plant spinach directly in the soil every week until the last frost to extend your bounty.
Proof of spinach's hardiness – you can sprinkle spinach seeds on frozen ground and get results.
9. Peas
Did you know there is an American tradition to plant peas on St. Patrick's Day? Following this tradition is said to bring luck during the harvest.
But the superstitious tradition is not the only reason to plant peas for spring.
Peas are one of the hardiest veggies because they actually "like" the cooler spring weather.
They can even germinate in the soil with temps as low as 40 degrees.
If you have already been able to work your soil (your garden is no longer snow-covered), you can start planting peas.
The goal is to have peas planted while it is cool but not cold and before the hot summer days arrive.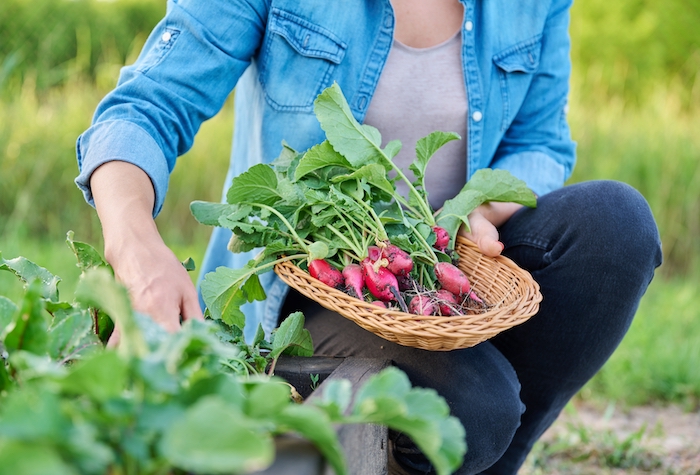 10. Radishes
Once you get your garden sowed, you can start planting radishes.
The idea is to wait until just before the last frost to plant them.
Once planted, it only takes about 24 days before you can harvest them.
If you time it right, the radishes will be ready right as the temperatures start to warm up.
Here's a bonus tip from Almanac: "Radish seeds are natural companions to carrots. Mix radish seeds with carrot seeds before you sow, especially if your soil tends to develop a tough crust. The quick-to-sprout radishes will push up through the soil, breaking it up for the later-sprouting carrots."
[Related Read: Garden Building: Sun Mapping and Companion Plants]
For Warmer Climates
For those living in warmer planting zones, you can go ahead and get started on other hardy vegetables, like cucumbers and tomatoes.
However, it is important to understand that cucumbers and tomatoes are warm-weather crops.
So, wait to plant tomato plants and cucumbers in the ground until after the last frost date.
For many, this is late spring, but if you live in warmer climates, it may be earlier.
Know Your Growing Zone
This list of the hardiest veggies is based on average climates.
However, when you personally begin planting these different veggies will depend largely on your growing zone.
For example, garden planning in Florida looks very different from garden planning in Minnesota.
You can use your growing zone to determine the average date of the first frost of the fall and the last frost of the spring.
These average dates will give you a better idea of when you should plant your spring veggies.
You can use the USDA Plant Hardiness Zone Map and which zone you are in by zip code here.
As you begin planning your spring garden and ordering your seeds, be sure to look over this list of February Homesteading Chores by Zone.
Subscribe for Free
Get access to premium content and more!