With spring and summer come heavy rains that can damage or destroy crops we rely on to feed our families.
Heavy rain can lead to waterlogging, soil erosion, and plant diseases.
This is why it's essential to know the best way to protect crops from heavy rains to ensure survival and productivity.
This article will discuss some of the most effective strategies that homesteaders can use to protect crops from heavy rainfall.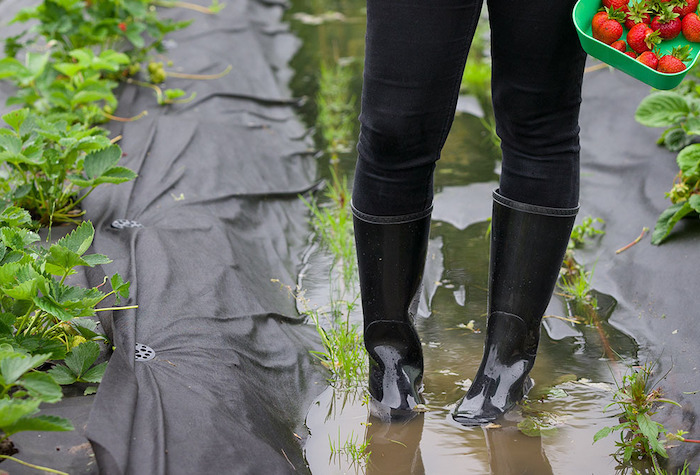 Proper Drainage
You can cover and protect your crops as much as you'd like, but if you don't have adequate drainage, you may do a lot of work for nothing.
Drainage Systems
Setting up a drainage system before the heavy rains will go a long way in reducing the negative effects of rain.
If heavy rain and wind aren't enough to do major damage, inadequate drainage can drown the roots and destroy the plants.
Drainage systems should be well maintained to ensure that water flows freely, and they should be designed to prevent soil erosion. It can be as simple as digging a canal or channel in order to provide a pathway for the excess water away from your garden.
If you live in an area with heavy rainfall, consider installing an underground drainage system to remove excess water from the soil and prevent waterlogging.
Soil Management
The condition of the soil is critical for crop growth, and heavy rains can affect its quality.
Waterlogging, for example, can reduce the amount of oxygen in the soil, leading to root rot and stunted growth.
In addition to building proper drainage systems, you should prepare your fields before planting to ensure the soil is well drained and aerated.
Mulching
Mulching is also an effective strategy for protecting crops from heavy rains. Mulch helps to reduce soil erosion by covering the soil, preventing rainwater from washing away soil particles.
[Related Read: How to Make Garden Soil from Clay Soil]
Cover Your Crops
One of the most obvious ways to protect crops is to not let the water get on the plants and set up rain covers.
There are various types of rain covers. Whatever you decide, make sure the cover is durable and tear resistant. With heavy rains often comes wind, and the last thing you want to have happen is for your cover to come down or rip in a storm.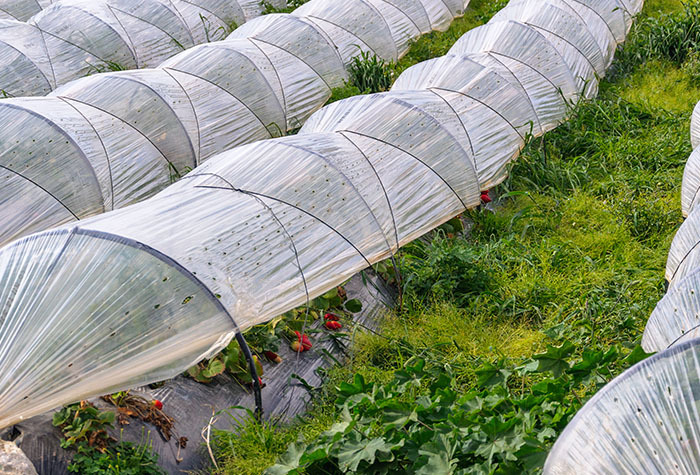 Row Covers
Row covers are lightweight, breathable materials that are draped over garden rows to provide protection from heavy rainfall.
Made from various materials, such as polypropylene, polyester, or polyethylene, they are typically designed to allow water and air to pass through while blocking out insects and other pests.
Row covers are an excellent choice for protecting crops that are vulnerable to heavy rainfall, such as lettuce, spinach, and other leafy greens.
They can also be used to protect young seedlings from heavy rain, wind, and pests.
In addition, row covers are easy to install and can be removed when the weather improves.
[Related Read: Sun Mapping and Companion Plants]
Tarps
Tarps are another effective tool for protecting gardens from heavy rainfall. They are made from heavy-duty materials such as canvas, polyethylene, or vinyl and are designed to be durable and long-lasting.
Tarps can be used to cover garden beds, creating a temporary shelter that protects plants from rain, wind, and other harsh weather conditions.
When using tarps to cover your crops, it's important to ensure that the material is securely anchored to prevent it from blowing away during a storm.
Gardeners should use stakes or weights to keep the tarp in place, and they should remove the tarp when the weather improves to prevent excess moisture from building up.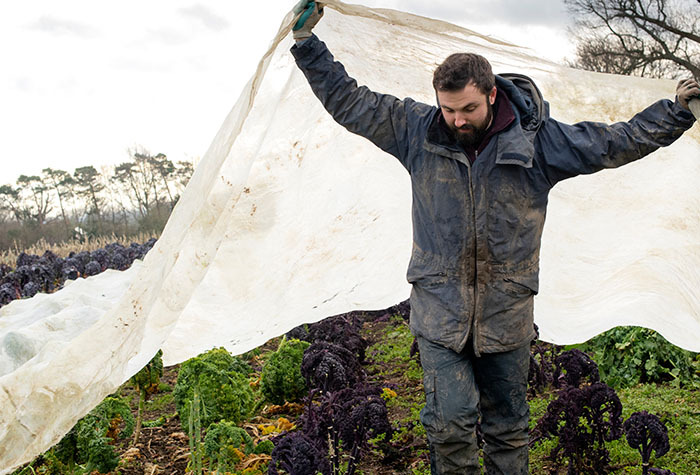 Plastic Sheeting
Plastic sheeting is an affordable and effective way to protect crops from heavy rainfall.
It can be used to cover garden beds or as a temporary greenhouse to shield plants from rain and other harsh weather conditions.
Plastic sheeting is available in various thicknesses and can be found at most hardware stores.
When using plastic sheeting to cover crops, it's important to ensure that the material is securely anchored and that there is adequate ventilation to prevent excess moisture from building up.
You should also be careful not to use plastic sheeting that is too thick, as this can trap heat and cause plants to overheat and dry out.
Subscribe for Free
Get access to premium content and more!