Natural and man-made disasters put everyone in their path at risk. Whether it's a hurricane, a wildfire, a winter storm, or even a heat wave, lives can hang in the balance. But seniors are even more at risk, and the numbers only make this more clear. Here are some eye-opening statistics:
What's even more worrying is that for a number of reasons, including scarce financial resources, isolation, and problems with mobility, it can be hard for seniors to prepare for disasters.
For example, a study done in 2012 indicated that close to one in six adults over 50 would need help evacuating their homes in an emergency, and nearly one in 10 would need help from outside the household.
Despite such risks, however, a 2014 study found that less than a quarter of seniors have made plans for responding to a natural disaster. And senior service professionals are frequently also unprepared to help the seniors in their communities respond.
It's essential, then, for seniors and the people who care for them to give a lot of thought to how best to respond to natural disasters. They should, ideally, plan and prepare for them.
Create an Emergency Plan
The first step in preparing for an emergency is creating a plan. Planning ahead can always help in an emergency as it helps us feel prepared, and can reduce anxiety in a stressful situation. Work with your friends, family, and neighbors to develop a plan that will fit your needs.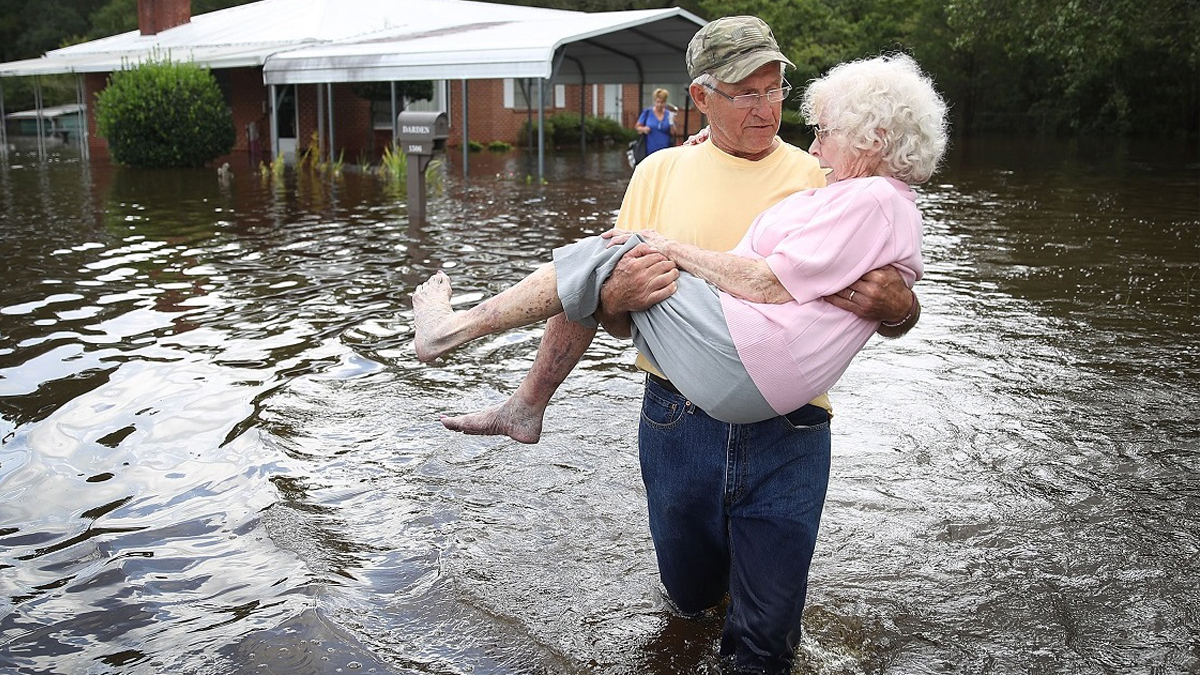 Choose a contact person who will check on you during a disaster, and decide how you will communicate with each other (for instance, by telephone, knocking on doors). Consider speaking with your neighbors about developing a check-in system together.
Create a list of contact information for family members and friends. Leave a copy by your phone(s) and include one in your Emergency Supply Kit.
Plan how you will leave and where you will go during an evacuation. If you are living in a retirement or assisted living community, learn what procedures are in place in case of emergencies. Keep a copy of exit routes and meeting places in an easy-to-reach place.
Create a care plan and keep a copy in your Emergency Supply Kit. Try out CDC's easy-to-use care plan templateCdc-pdf.
If you have medical, transportation, or other access needs during an emergency, consider signing up for SMART911, Code Red, or your local county registry, depending upon which service your area uses to helps first responders identify people who may need assistance right away.
Create an Emergency Supply Kit
After an emergency, you may not have access to clean water or electricity. Make sure you are prepared with your own supply of food, water, and other items to last for at least 72 hours. If you can do so try to increase your supplies to two weeks or a month.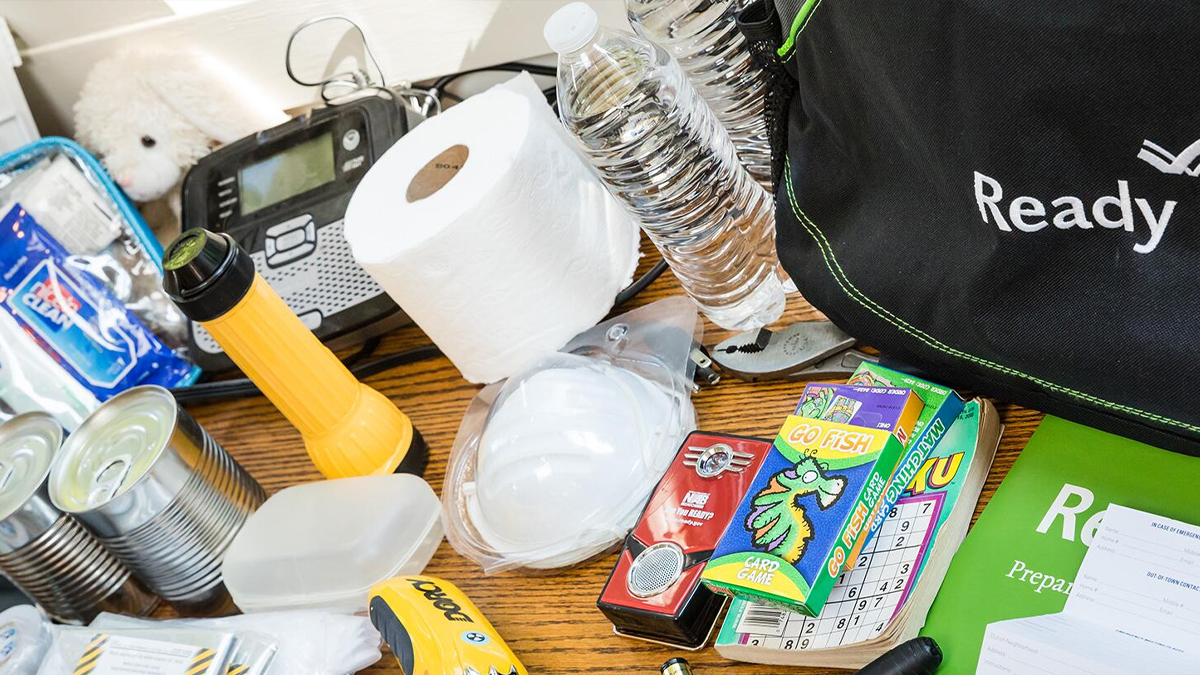 Visit Ready.govExternal for a list of basic items to gather for your Disaster Supply Kit.
Medical-Related Items:

A 7-day supply of medicine, at a minimum. If medications need to be kept cold, have a cooler and ice packs available.
ID band (full name, contact number for family member/caregiver, and allergies)
Hearing aids and extra batteries
Glasses and/or contacts and contact solution
Medical supplies like syringes or extra batteries
Information about medical devices such as wheelchairs, walkers, and oxygen including model numbers and vender. Make sure they are labels in more than one place with your name phone number and an alternate phone number.

Documents (Keep physical copies in a waterproof bag and take photos of each document for backup):

Your Care PlanCdc-pdf
Contact information for family members, doctors, pharmacies and/or caregivers
List of all medications, including the exact name of the medicine and the dosage, and contact information for pharmacy and doctor who prescribed medicine
List of allergies to food or medicines
Copies of medical insurance cards
Copies of a photo ID
Durable power of attorney and/or medical power of attorney documents, as appropriate.
Additional Tips
An emergency kit and communication plan are going to make up the bulk of anyone's emergency preparedness efforts, but we've put together some additional tips to help make sure the seniors in your life are prepared as much as possible: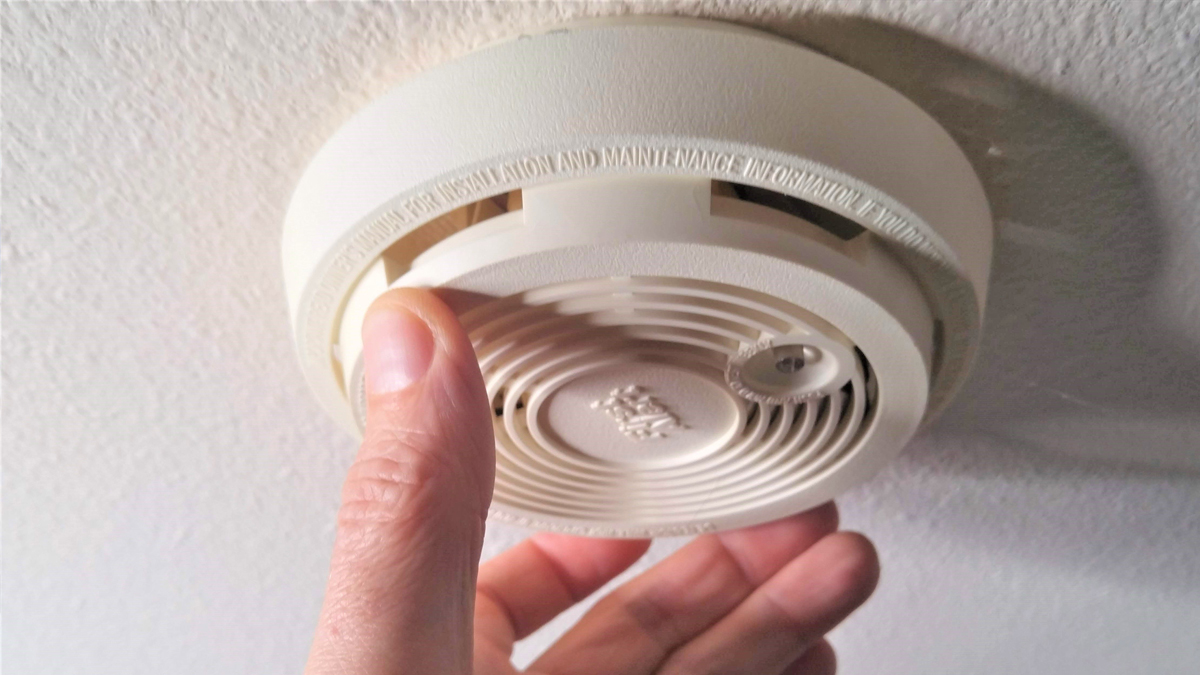 If you live in an area at risk of earthquakes, secure bookcases, TVs, heavy furniture, picture frames, and knick knacks with either furniture straps or putty to prevent injury from falling or moving items.
Test smoke alarms regularly (once per month), and consider a strobe or vibrating system for seniors that might be visually or hearing impaired. Remember to replace smoke alarm batteries once a year, and the smoke alarm itself every 10 years.
Secure hearing aids or implants that are removed for bed in a bedside container that is attached to a nightstand (Velcro is a great option!) – in the event of an earthquake, this can prevent them from shifting and getting lost or out of reach.
Move important documents like family records, birth/marriage certificates, wills, etc. into a fire safe or a safety deposit box at the bank so they don't get damaged in a house fire, flood, or natural disaster.
Ensure mobility devices (wheelchairs or mobilized chairs/scooters) are always parked in an easily accessible place for quick evacuations.
Planning for the future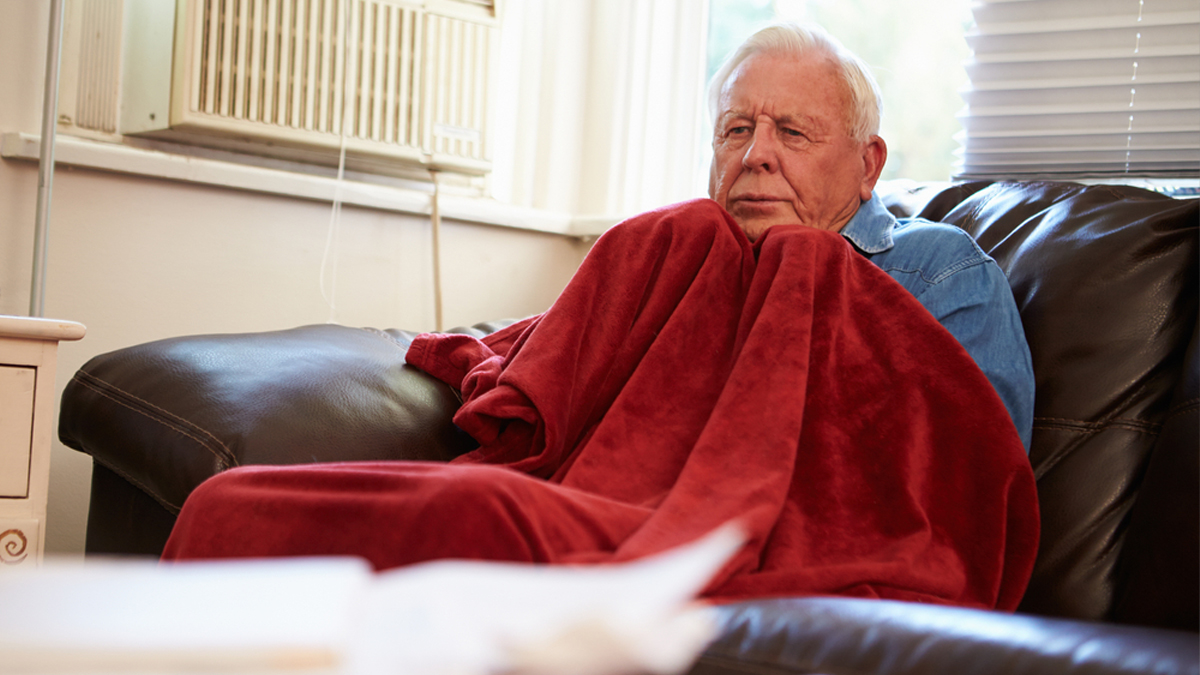 Falls can lead to broken bones and/or brain injuries. It is one of the leading causes for people having to transition to living at a nursing home. Plan ahead by attending fall-prevention classes for 55+, using assistive devices when recommended and learning how to use them safely.
If you are planning ahead for an SHTF scenario when medical care and items may not be available then you may want to include some durable medical equipment in your home medical kit. Items to consider including would be adjustable crutches, 4-wheel walker, standard walker, manual wheelchair, shower or toilet chair.
Evaluate your home, do you have room to help someone in a wheelchair to get to a toilet? How about getting into your home? You need at least one entrance without steps and preferably a bedroom or a space that could be set up as a bedroom on the same level as that entrance. This doesn't necessarily need to be a space for a senior, it could just as easily be a space needed for a teenager with a broken leg. You don't have to construct a ramp now, but planning ahead of time and having the supplies on hand to complete it could be important in a grid-down situation.
Evaluate every-day chores in the household or around the homestead. Are there ways that they can be modified to accommodate a person with reduced mobility? Taller raised beds in the garden, a feeding system that doesn't require entering a pen etc…
Do you or a loved one take prescription medications that are life-sustaining? Research options so that you are able to have a supply that is going to last you more than just a week or two. If you live near the borders of Mexico or Canada it may be possible for you to bring back a personal supply of medication, it depends on what that medication is. Narcotics are never permitted, but the border patrol tends to turn a blind eye to other medications where the supply is fo 90 days or less.

If your medication needs to be refrigerated look into options for a solar generator and a small portable fridge. If your property has running water find out what the summer-time temperature of that water is in the shade – it might be cold enough to work as refrigeration with only some slight modifications. There are options available if you are willing to research and find what works best for your specific situation.
Subscribe for Free
Get access to premium content and more!