More and more, people are recognizing the importance of becoming self-sufficient. They have learned the hard way that the only person they can depend on is themselves.
Unfortunately, some people hesitate to take the steps to become self-sufficient because they believe it will cost them an arm and a leg.
While it is wise to stock up on survival gear and long-term emergency food, it is even more important to know how to live self-sufficiently.
Even if you have thousands of dollars' worth of survival supplies, it won't help you if you don't know how to take care of yourself and your family.
For example, in a disaster situation, people go to desperate measures to get food – even stealing from their neighbors. How will you protect your emergency food supply from being stolen?
Here are 10 ways you can make yourself more self-sufficient and less dependent on the government and others.
#1 Become More Self-Sufficient: Build a Bartering Network
Bartering is often used during difficult times, such as during The Great Depression. When the banks failed, people had to create a new system in exchange for food and services. We never know when something similar may happen.
This is why it is wise to build a bartering network now. People talk about networking all the time – getting to know someone in order to make connections in their potential career. The same idea applies to a bartering network.
Get to know people in your community who have the skills, tools, or supplies you may need in the event of an emergency. Talk to them about bartering what you have to offer for what they possess.
#2 Learn about the Plants in Your Area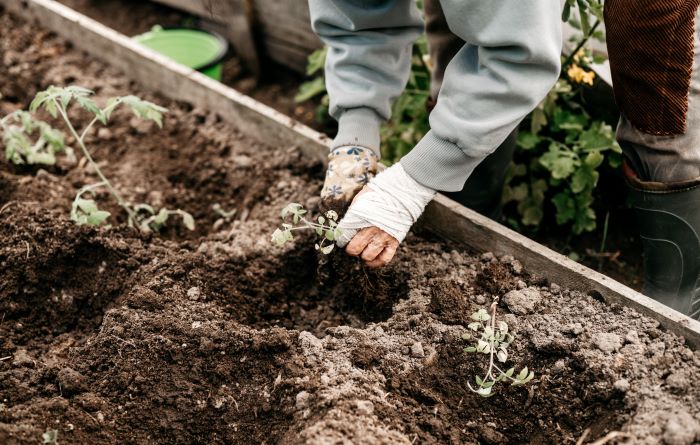 Take the time now to learn about plants in your area – which ones are dangerous, as well as which plants are edible. You never know when you may find yourself stranded in the wilderness and plants may be a much-needed source of food.
Additionally, learning how to grow or where to find medicinal plants, such as aloe, will be helpful for first aid.
Books like Backyard Foraging: 65 Familiar Plants You Didn't Know You Could Eat are ideal choices for home libraries for this very reason.
#3 Grow Your Own Herbs
Herbs can be used not only for recipes, but also for medicine.
According to the National Institutes of Health, "There are approximately 75-100 kinds of herbs and flowers in the National Library of Medicine herb garden. Plants have a long and rich history of medicinal use and, even in the era of modern medicine, their medicinal properties are still sought after."
Starting an herb garden is budget-friendly, but you can also get started without spending any money. Many public libraries now offer seed libraries where you can get herb seeds packets with your library card.
Speaking of libraries, books such as The Complete Medicinal Herbal are packed with helpful information.
#4 Create a Community
When major disasters happen, it is typically not emergency crews who are the first on the scene. It's your neighbors. If roads are destroyed or are untravelable, EMS crews may not be able to reach you quickly.
This is why it is so important to have a community you can trust and depend on. Get to know your honest and reliable neighbors before disaster strikes.
#5 Make Your Own Pet Food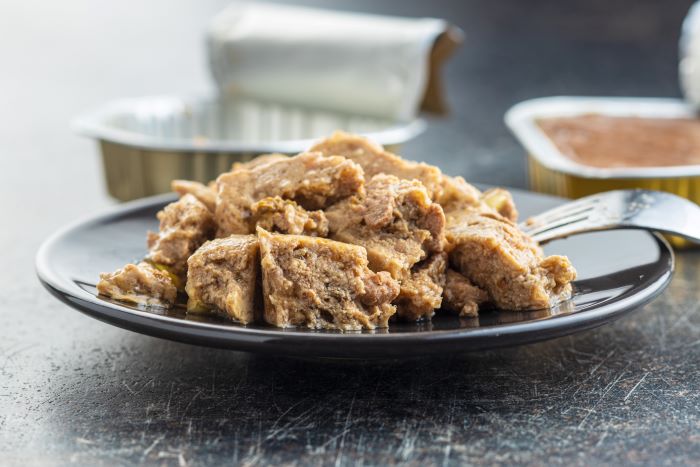 There may come a time when you are unable to get to the pet store to get dog food. Or there may come a time when you choose to go off-grid. Either way, you're going to need to know how to make your own dog food.
Fortunately, this is easy to do with common ingredients you already have at home.
Here's a recipe for Easy Slow Cooker Beef & Rice Meal from Canine Journal.
Ingredients
2 ½ pounds ground beef
1 ½ cups uncooked brown rice
1 (15-ounce) can kidney beans, drained and rinsed
1 ½ cups chopped butternut squash
1 ½ cups diced carrots
½ cup frozen peas
4 cups of water
Directions
Stir in all ingredients with 4 cups of water in a slow cooker.
Cover and cook on low heat for 5 to 6 hours or high heat for 2 to 3 hours.
Stir as needed and cool to room temperature.
#6 Start a Hobby Farm
We'd be lying if we suggested you can start a hobby farm without spending any money. But there is a good reason hobby farming is on the list.
It is about a HOBBY, not about making money. You should only do it if you have the money to get started and plan to use what you raise or grow to become more self-sufficient.
What starts as a fun hobby for your family can easily turn into a self-sufficient lifestyle. Start small and allow your hobby farm to grow over time.
Related Read: Evacuate with Your Pet
#7 Learn New Survival Skills
As mentioned earlier, survival gear is great to have, but you shouldn't be dependent on it. Instead, make it your goal to be a lifelong learner and someone who is continuously acquiring new skills to make himself or herself more self-sufficient.
Here are a few skills to consider learning.
Morse Code: It's becoming increasingly obvious that what we say is monitored. Avoid censorship by learning how to communicate using Morse Code.
Cooking Off-Grid: Don't depend on the power company or gas company to cook a meal for your family. Learn how to cook off the grid without power.
Building Fires: Knowing how to build a fire is one of the most important survival skills you can learn. Fires are used to keep people warm, cook food, and signal for help.
Finding and Purifying Water: Water is essential for survival, but city water sources are susceptible to danger, which is why we shouldn't be completely dependent on them. Recently, water supply systems in the U.S. were targeted by cybercriminals.
Acting as a Gray Man: In the event of an emergency, you can't stand still and wait for someone else to save you. You need to act. However, if you act too sure of yourself, you may make yourself a target. That's why it is wise to learn how to act as a gray man.
#8 Use Free Research Tools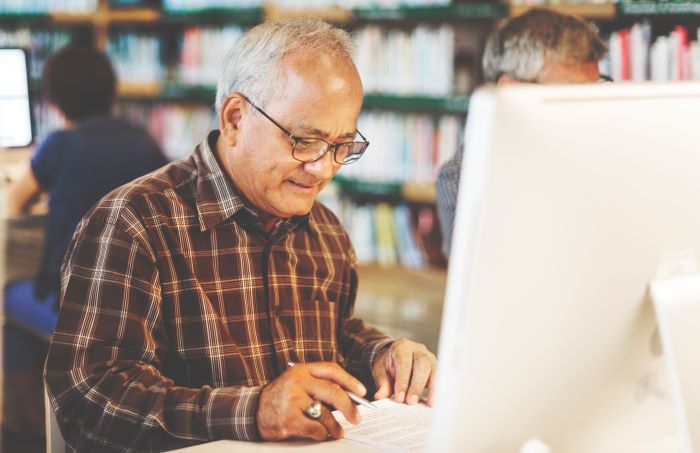 Take advantage of all the free research tools available, such as public libraries and the Internet, to stay aware of what is happening. Likewise, use these sources to research things such as how to identify edible plants.
You can also find many free courses that will help you live more self-sufficiently, either online or at your local library. 
#9 Know Basic First Aid
There may come a time when medical care isn't easily accessible. In this situation, you will have to depend on yourself. In order to do so, you must know basic first aid, such as how to treat sprains, cuts, burns, and perform CPR and the Heimlich maneuver.
It is also wise to not only learn first aid basics, but also to learn how to perform these skills in a crisis situation with limited supplies, such as how to improvise a splint.
#10 Be Your Own Handyman
Instead of calling someone to fix a problem, be your own handyman. It's easy to find instructional videos for fixing everything from washing machines to car engines on YouTube.
Learning how to do basic repairs, such as how to fix leaky faucets, repair holes, and perform electrical repair, will come in handy time and time again. 
Image Credits:
"Outdoor Survival" by Michelinium is licensed under CC BY-NC-SA 2.0. To view a copy of this license, visit https://creativecommons.org/licenses/by-nc-sa/2.0/?ref=openverse&atype=rich
Subscribe for Free
Get access to premium content and more!