No Power? No Problem!
Whether you're living off the grid or surviving a blackout, dirt and grime do not take a day off. You need a way to wash your clothing when the power's out.
Here are a few tips and tricks for getting the job done without a standard washer and dryer. By the way, these are all doable indoors, which means they're perfect for winter weather washing.
Ye Olde Washboard
It was good enough for grandma and it's good enough for us…
If you don't have a washboard tucked away for emergencies, now's the time to correct that error!
You might be surprised at the plethora of options available for washboard shoppers these days. You can get anything from an old-fashioned wood and steel board to something modern and plastic—there are even little doughnut-shaped boards that fit in your sink.
To use a washboard, just soak clothes in a bucket of warm, soapy water; prop your board up in the tub; squeeze the clothing tight in your hands; and rub it back and forth against the board until it's grime-free.
The Full-Crank Washing Machine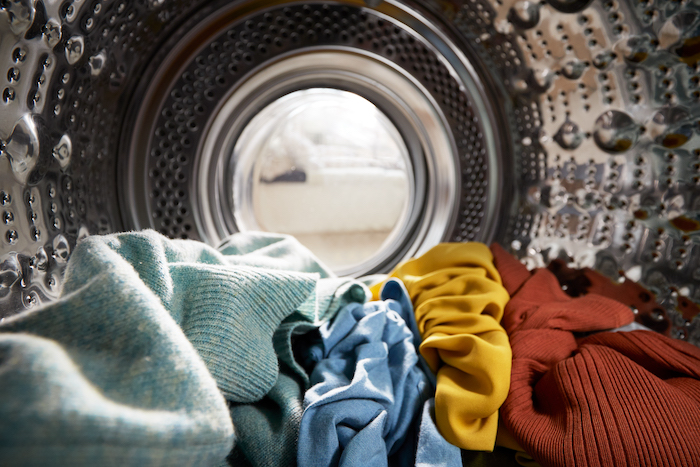 Short of a washboard, the best "old-fashioned" way to get your clothing clean is with a manual, hand-crank washing machine.
Hand-crank washing machines first appeared in the mid 1800s and had a place in American homes all the way through the 1920s and 30s.
"Retro" hand-crank washing machines are still sold today, though they look quite different than their old-fashioned predecessors. Still, the basic functionality is the same: place your clothing into the machine, add water and detergent, and crank the handle for about two minutes to wash.
The great news about modern hand-crank models is that you can wash an ENTIRE LOAD in two minutes—not just one piece of clothing at a time. This speeds up the process considerably.
"Road Warrior" Detergent Recipe
Laundry detergent is often liquid and comes in large, bulk-sized containers that make it hard to drag around with you. If you're bugging out or just headed out for a long time, then making your own dry or powdered laundry detergent is a good solution.
Luckily, the process is pretty simple:
Take one 4.5-ounce bar of soap
Shave the bar into small slivers
Add 14 ounces of borax
Add 14 ounces of washing soda
Mix
Then, if you like a fine, powdered detergent, feel free to use a blender or food processor to create a softer mixture. This will travel much better and can even be placed into a waterproof travel container.
Related Read: How to Make Cold-Process Soap at Home
The Unfrozen Clothesline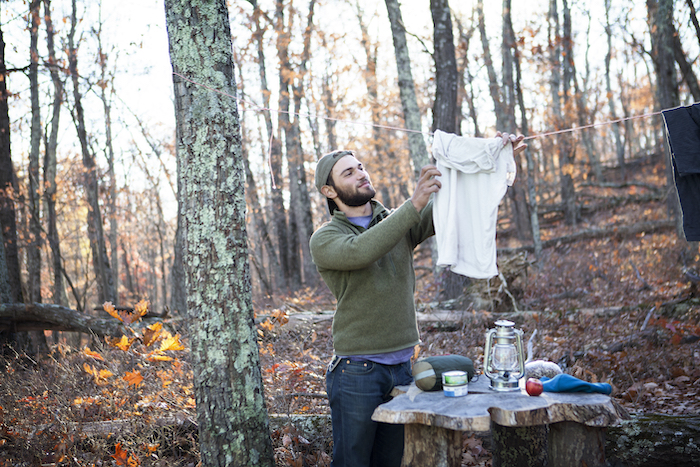 Of course, washed clothes need to be dried… but what if it's cold outside?
The good news is that wet clothes can still dry on a line in freezing weather. We recommend squeezing clothing and even letting them drip-dry indoors first. Then wait for the sunniest period of the day and complete the dry cycle on an outdoor line. You should occasionally "fluff" your clothing to eliminate ice.
Another great choice if you're indoors is to place the clothes in a window with sunlight coming through. This provides a great source of heat which will help the clothes dry more quickly.
This process can all be made much easier with a retractable clothesline. Most are small are fairly portable. If you're on the move, a paracord or a small rope will do as well. Paracord in particular is easy to string up and is strong enough to withstand the elements.
Subscribe for Free
Get access to premium content and more!