Ah, the suburbs. What was once the American dream, planned communities with white picket fences and kids riding bikes on sidewalks, has started to feel a little claustrophobic. Especially for those who hope to be a suburban homesteader.
Currently, the majority of Americans live in suburban communities.
According to HUD and Census data, "52 percent of U.S. households describe their neighborhood as suburban, 27 percent describe their neighborhood as urban, and 21 percent describe their neighborhood as rural."
However, since the pandemic began, more and more Americans want to leave the suburbs for more spacious, rural communities.
The Association of Equipment Manufacturers explains, "Americans are moving to rural areas in ever-increasing numbers, reflecting their increased desire to seek out more space, embrace entrepreneurial opportunities, and take advantage of a lower cost of living."
But what about those people who dream of rural living but can't leave the suburbs?
There are many ways for these individuals to be suburban homesteaders.
Anyone who has the goal of becoming more self-sufficient can do so – no matter how little backyard space there is.
All it takes is the right mindset and a little creativity.
#1 Get Growing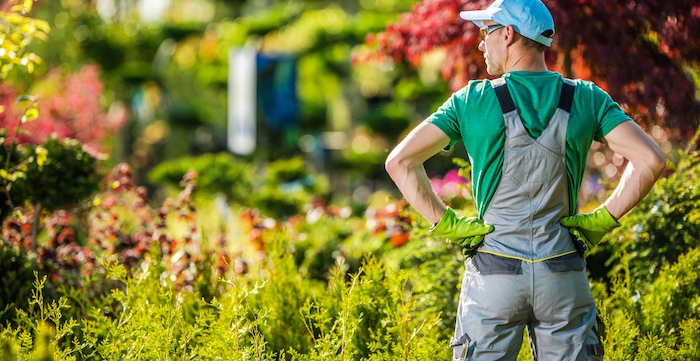 To be a suburban homesteader, you need to develop a green thumb. One of the core philosophies of homesteading is living off the land.
While you may not have acres, you can still find ways to grow your own food.
Use the space you have to get growing – a small garden plot, a container garden, or a window herb garden.
The goal is to find as many ways as possible to grow your own food.
You may not be able to plant acres of corn, but there are still many options for small gardens.
You may not be able to plant an orchard of fruit trees, but you can plant a dwarf fruit tree.
#2 Raise Livestock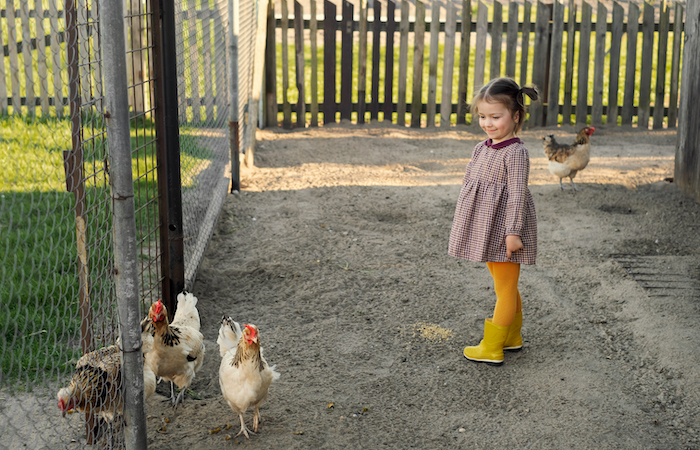 More and more suburban areas allow homeowners to raise chickens, which is excellent for those who want to be a suburban homesteader.
If you live in an area where you are able to raise chickens, it's time to build a coop and start enjoying fresh eggs regularly.
A small flock of hens is great for beginners. They require minimal work for the rewards of regular eggs and fresh manure for your garden.
Once you've mastered raising chickens, consider expanding your micro-farm with goats.
#3 Learn New Skills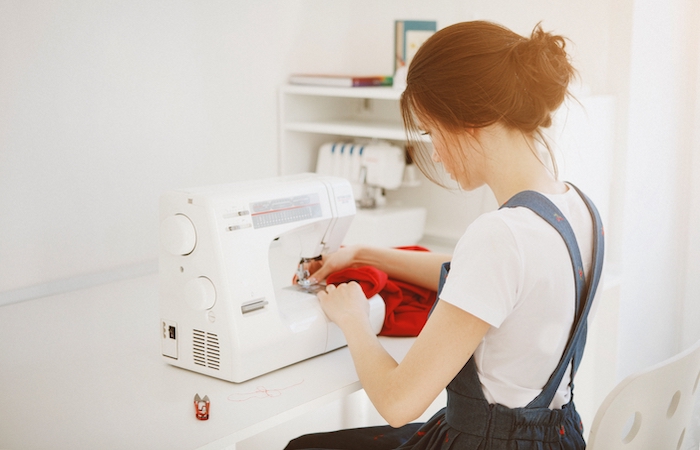 Even if you don't have your own barn, you can still develop homesteading skills. Many of the skills homesteaders use regularly can be done in homes of all sizes (even apartments).
For example, if you don't know how to sew, start learning. Homesteading often involves making and mending your own clothes.
Learn how to knit, crochet, or quilt. Learn how to be your own handyman.
#4 Collect Rainwater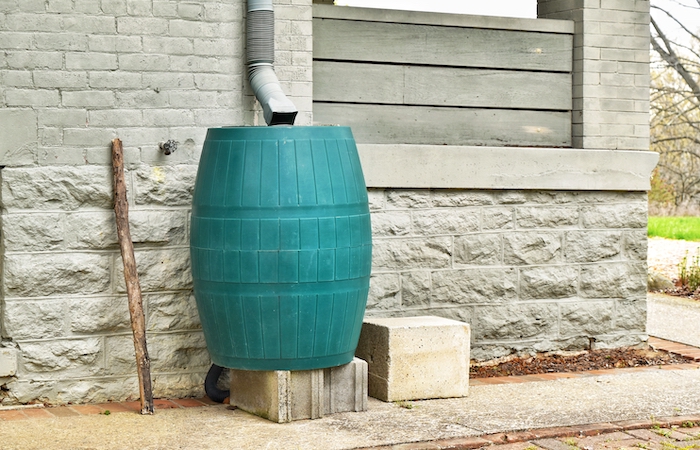 Another way to be a suburban homesteader is to begin collecting rainwater.
Essentially, you collect rainwater to keep it so it can be used later for landscaping, gardening, and stormwater management. In addition to outdoor and in-home use, it is also a water source for livestock.
Plus, it is very cheap!
Many municipalities offer rain barrels free to residents, but if not, you can typically find rain barrels for around $15.
#5 Start Composting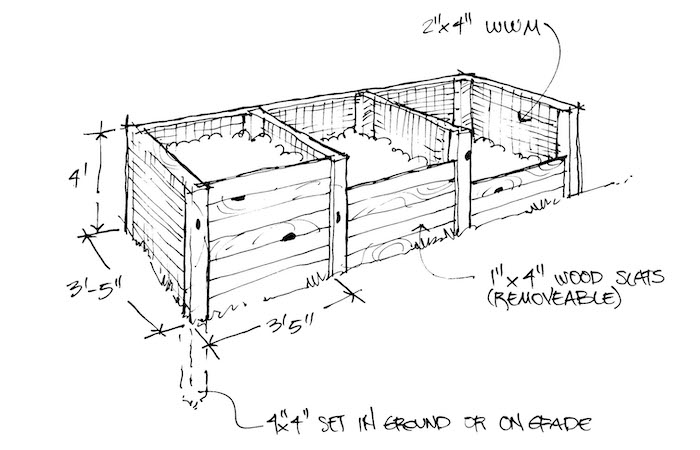 Composting is an excellent way to begin your journey to be a suburban homesteader.
It is good for the environment because it reduces waste, and it is especially good for your personal environment as it enriches gardens.
Homestead.org explains, "The benefits of composting are wide-reaching even past the production of nutrient-dense soil that helps your plants grow more quickly and fruitfully. […] Making your own compost also allows you to cut back on water usage in your garden as compost soil is much more efficient at retaining moisture and requires less watering. Finally, by making and utilizing your own compost, you eliminate the need to use fertilizers which can have harmful side effects on the ecosystem of your garden."
Depending on your space, you can compost indoors or in the backyard.
#6 Become a Beekeeper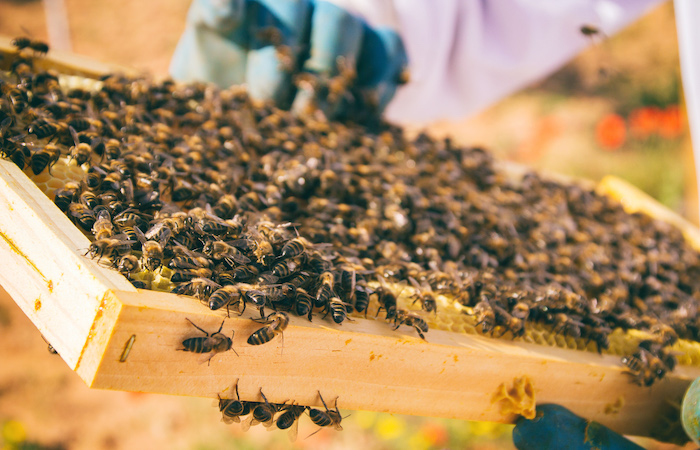 Beekeeping doesn't require a ton of space. Most suburban yards have space to host a couple of hives. Once you learn the art of beekeeping, you can enjoy local raw honey or sell it to make some additional income.
#7 Find Community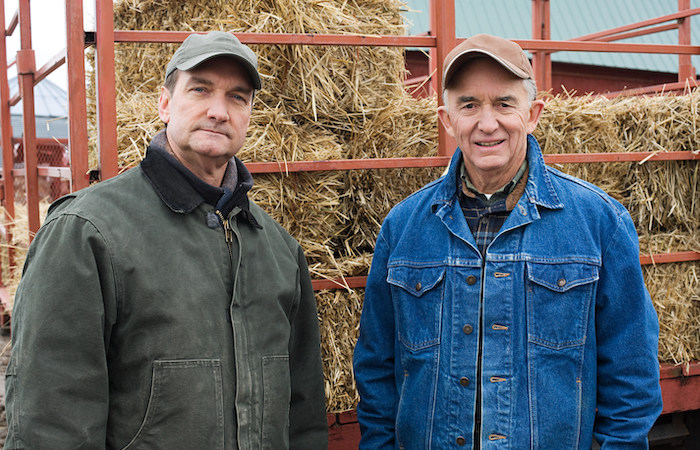 If you want to be a suburban homesteader, look to other suburban homesteaders!
These individuals will be a great source of help as you get started. They will provide advice and tips on living more sustainably in your community.
Plus, you can turn to your homesteading community when you need to borrow materials or hope to barter.
#8 Make Things Yourself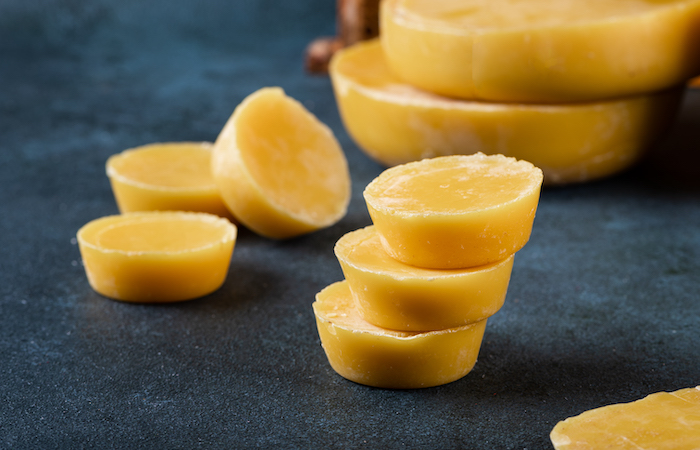 One of your goals on your journey to be a suburban homesteader should be to go to the store less and less.
Make it a goal to go to stores as little as possible!
To achieve this goal, you will need to learn to make things yourself instead of always buying them.
In addition to learning how to make and mend your own clothes, focus on learning how to make other goods that your family relies on.
Here are some ideas to get you started:
Laundry detergent
Soap
Candles
Cleaning products
Additionally, make an effort to start cooking more from scratch. For example, learn to bake bread, make cheese, and create a homemade broth.
#9 Stock Up on Supplies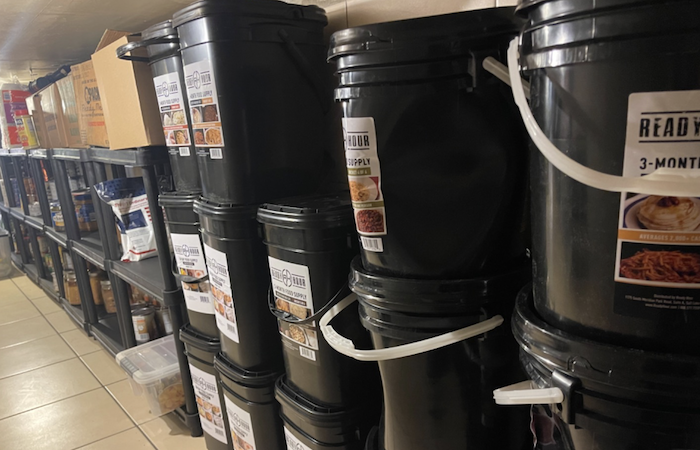 A critical part of homesteading is the ability to take care of yourself. This doesn't stop with the day-to-day care; it also includes preparation for emergencies.
Stock up on emergency supplies, such as weather radios, flashlights, and batteries.
It would help if you also stocked up on food.
You never know when you will lose power or a disaster will occur, but having food in your pantry that doesn't require refrigeration will help you survive. We suggest storing just-add-water meals, freeze-dried fruits and vegetables, eggs, milk, and more.
#10 Build a First Aid Collection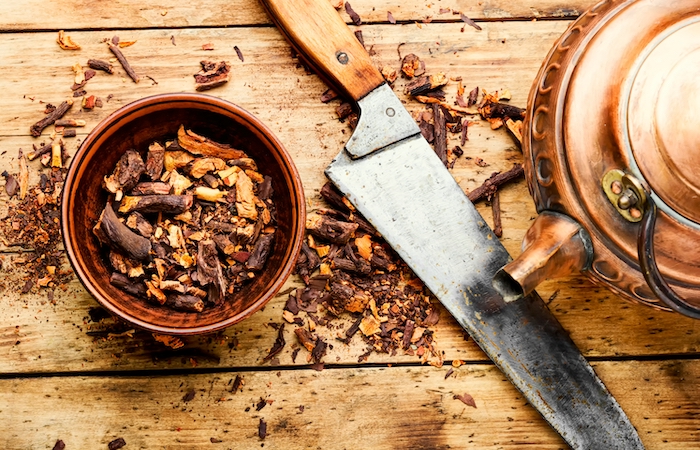 Every home needs a first aid kit, but homesteaders take this a step further.
For instance, many homesteaders grow medicinal herbs and learn how to make medicinal tinctures.
In addition to the typical first aid supplies, they build a collection of their own making for everything from treating sunburns to easing sore ankles.
Subscribe for Free
Get access to premium content and more!