We never know when a disaster will strike, grocery shelves will empty, or a power outage will occur. Food is always essential, but even more so in an emergency.
You need protein and calories to keep your body moving during hard days.
On a regular basis, our bodies need a large amount of protein to stay healthy. In a crisis, this is especially important.
Foods that are high in protein help you feel fuller for longer. Plus, protein-rich foods help you stay alert and active.
Likewise, calories are a must during an emergency. As survival instructor Tim MacWelch puts it: "Everything we do during an emergency boils down to two actions: saving calories and getting more calories."
Let's say disaster strikes, and you know you need protein and calories. Where do you turn?
Fortunately, there are some emergency foods that you likely already have in your home (or around your home) that can save you in a pinch.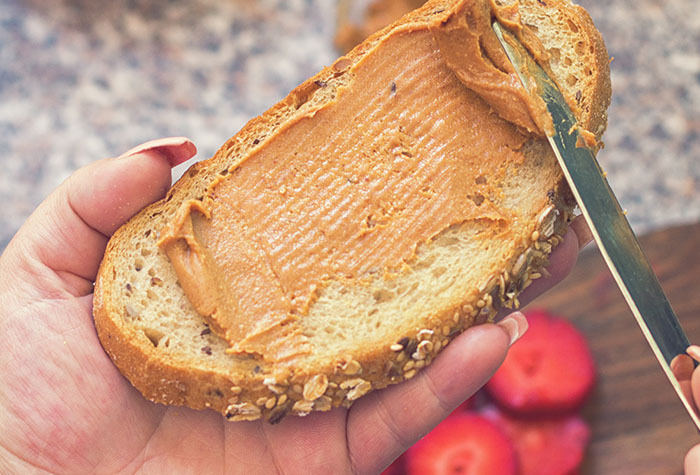 1. Peanut Butter
Peanut butter is a go-to choice for emergency food, as well as a go-to choice for professional athletes.
Most American homes have a jar of peanut butter in their pantry. If you don't, it's an emergency essential to keep on hand.
It is shelf-stable and doesn't need refrigeration, which means it works well when the power is out.
If you need a quick energy boost, you can eat a spoonful.
If you need to feed your family, peanut butter sandwiches and easy, filling, and power-filled.
It is also easy to make your own peanut butter at home if you have peanuts and honey.
Here is a recipe for 5 Minute Homemade Peanut Butter from Pinch of Yum.
Ingredients
2 cups dry roasted peanuts
1–2 tablespoons honey or sugar
additional salt to taste
Directions
Place peanuts in a food processor. Turn the food processor on and let it run for 4-5 minutes. During this time, you'll see the peanuts go in stages from crumbs to a dry ball to a smooth and creamy "liquid" peanut butter. Stir in the honey and any additional salt if you want.
Store in the fridge or at room temperature if you think you'll go through it fast enough.
[Related Read: 13 Everyday Supplies in Your Pantry that Double as Survival Gear]
2. Instant Mashed Potatoes
Instant mashed potatoes are inexpensive and shelf-stable, so many American homes have an extra pack or two in their pantry.
In addition to making fluffy mashed potatoes from the potato flakes, instant mashed potatoes are used in a variety of other recipes, including breading for fish.
But here's why it's a great food source in emergencies – just one pouch of instant mashed potatoes has 400 calories or more and only requires water to prepare.
Potatoes are the go-to carbohydrate, with even more carbohydrates than pasta.
In an emergency, carbs give you the energy you need to survive.
You can purchase pouches of instant mashed potatoes at most grocery stores, but you can also purchase a large can of Emergency Essentials® Complete Instant Mashed Potatoes that has a shelf life of up to 25 years.
3. Popcorn
I'd be surprised to find any home with a packet of popcorn.
While we don't tend to associate popcorn with emergency food, it is actually a good choice.
It is high in calories, and those calories can be boosted if popped in oil and topped with butter. Plus, it is filling and will tide you over for a while.
4. Cheese
In an emergency, reach for cheese. Seriously.
Cheese is a source of protein, calcium, and other nutrients. Plus, calories!
You can't survive on cheese alone, but it is a great snack or an addition to other foods.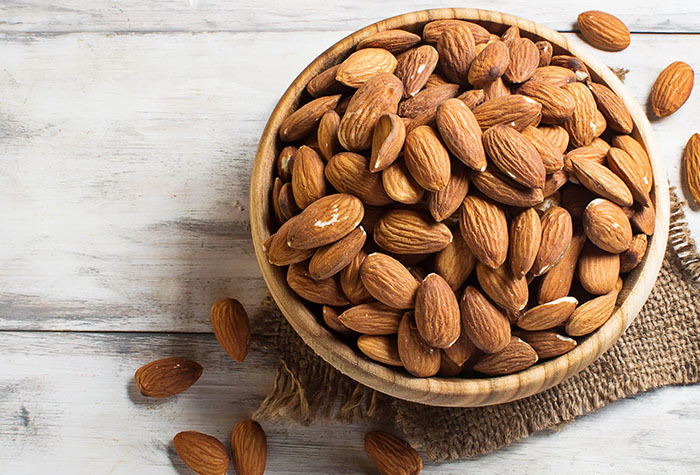 5. Nuts
There is a reason nuts are the main ingredient in trail mix.
Nuts are packed with protein and other essential nutrients. They also have a high content of healthy fats.
This combination makes them a fantastic energy source.
Plus, they are really good for you.
According to Harvard Health, "Daily nut-eaters were less likely to die of cancer, heart disease, and respiratory disease. Overall, the daily nut-eaters were 20% less likely to have died during the course of the study than those who avoided nuts."
It gets even better.
In addition to simply buying and keeping nuts in your pantry for snacks, you can find many edible nuts in the wild, such as acorns, walnuts, pine nuts, and hazelnuts.
6. White Rice
If you need to add calories and make meals more filling, add rice.
A ¼ cup of white rice (a serving) has 40 grams of carbohydrates, 180 calories, and 3 grams of protein.
You can buy white rice at any grocery store, but you can also buy Emergency Essentials® White Rice, which has a shelf-life of up to 30 years.
In addition to buying and storing bags of shelf-stable white rice, you can also harvest wild rice.
7. Breakfast Cereal
If you find yourself needing to ease your hunger, head to the pantry and find your breakfast cereal.
Breakfast cereals tend to be a great source of protein – especially those made from whole grains.
You can eat it by the handful or add milk for more protein.
8. Peas
I bet if you opened your freezer, you'd find a bag of frozen peas.
This common staple is useful for cooking and easing sore muscles.
But they are also a great emergency food.
Peas pack a major protein punch!
In addition to keeping bags of frozen peas on hand, it is also wise to invest in freeze-dried green peas, which can last up to 30 years and maintain their nutritional value.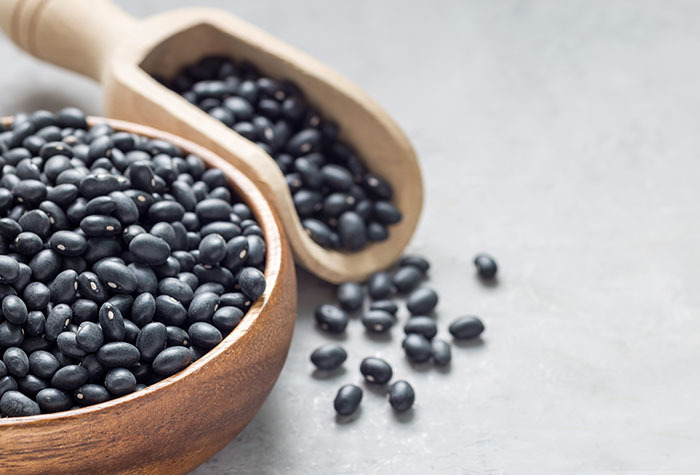 9. Beans
Dried beans and canned beans are one of the most popular non-perishable food choices – and for good reason!
They have a long shelf life and have great nutritional value.
Eating them in an emergency will give you the nutrients you need.
Plus, you can use them to add protein to other dishes, such as soups and salads.
10. Eggs
Eggs are an excellent source of protein – no matter how they are cooked!
Whether you use them to make an omelet or add them to a casserole, you boost your daily protein content.
While you may not always have fresh eggs, you can store egg powder for years!
Emergency Essentials® Whole Egg Powder only requires water. 2 1/2 tablespoons of egg powder and 2 1/2 tablespoons of water right is a substitute for one large egg.
Ways to Ensure You Always Have Food in an Emergency
You never want to be without food – especially food that gives you energy.
Unfortunately, many sugary, processed foods will leave you feeling hungry again sooner rather than later.
That's why it's important always to have access to healthy, life-giving foods.
Here are some ways to make sure your family is never without.
Start a garden. A garden is a great way to keep healthy food in your home.
Stock your pantry. Some essentials, such as peanut butter and breakfast cereal, should always be in your pantry.
Learn to forage edible plants. If you find yourself stranded outdoors, foraging will be lifesaving. For example, there are stories of individuals who survived eating only pine nuts for a week in the wilderness.
Begin hobby farming. If you have a hobby farm, you will always have a source of protein.
Invest in long-term emergency food. One of the wisest investments you can make is long-term emergency food. Emergency Essentials has a variety of long-term emergency food items and kits that have shelf-lives of up to 25 years and are easy to prepare in an emergency. Buy them today and store them until your time of need.
Subscribe for Free
Get access to premium content and more!