Is it too late for me to start prepping? The simple answer is that it is never to late to start prepping.
There are a million and one reasons to be prepared and a variety of levels of preparedness that people are comfortable with. For some people the recent break down in the supply chain and the empty shelves was the wake up call they needed to start thinking about how they can make sure something like that doesn't affect them again. Others read a book like 'One Second After' and have decided that need to prepare for a similar scenario. Others just want to be ready for hurricanes, blizzards, Derecho, and other natural disasters.
No matter what started you on the path to preparedness it is easy to feel overwhelmed in the beginning and worry that it is "too late" to "get everything" but then realize you don't know what everything is other than a general desire to stock up on "food and toilet paper".
Beans, Bullets and Bandaids
The old mantra for prepping of "beans, bullets and bandaids" is still true in a very general sense. But just making a run to the store without a plan that includes inventory of what you already have, a budget and where to store things will just end up in wasted time and effort.
Another mantra of preppers is "Two is one, and one is none." This is also true in a general sense. But it doesn't necessarily mean you need to have two of everything, but rather need to have two ways of doing things. One method may be less labor-intensive than another but you can still accomplish the same goal.
Getting started
The first step is to take inventory of what you have – you may be surprised to realize that you already have a week or a month of supplies in your pantry. Take not of expired items and purge them now. They are probably foods bought on impulse that obviously no one wanted to eat – do not buy them again. Make a note of what you cook and eat the most of – especially canned goods as they typically have the longest expiration dates.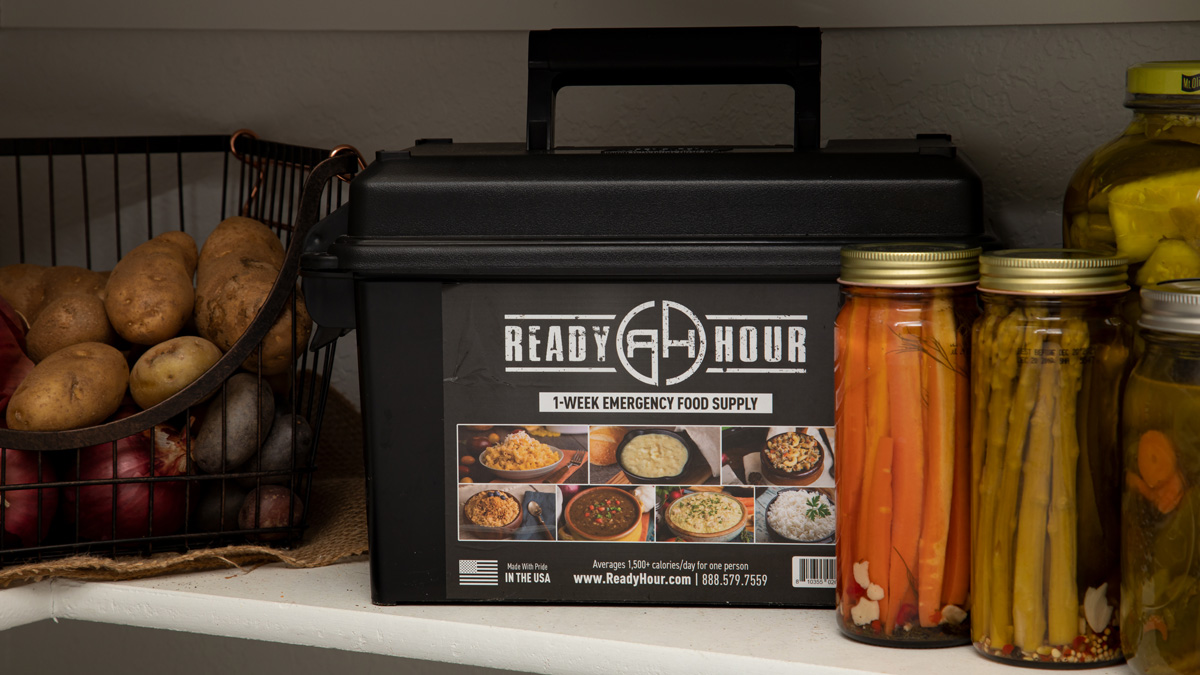 The second step is determining a budget to finance your prepping endeavors. Your budget may be so tight that you can barely keep the lights on but there is still hope. I would caution against going into debt to prep.
If you are blessed to have a healthy budget you can still learn from some of these penny pinching tips and it will allow you get further even further ahead.
The third step is figuring out where to put the preps when you bring them home. I have known people that lived in rather small quarters decide to start prepping with a Costco run and then got home to realize they had no where to put everything. If you are short on space you might want to read '5 Tips for finding space to store your preps'.
Sample shopping lists based on budget
Grocery prices vary widely based on your location, and what is on sale, but here are some sample lists. I am basing prices off of Walmart.com and am not including sales tax if any.

The $20.00 list:
2 lbs Great Value Rice $1.28
2 lbs Great Value Pinto Beans $1.48
40 oz Great Value Peanut Butter $2.98
8 pack Hunts 24 oz Spaghetti Sauce $7.98
2 lbs Great Value Spaghetti noodles $1.48
64oz Great Value White Vinegar $1.54
2lbs Baking Soda $1.64
26 oz Great Value Iodized Salt $0.48
1 lb Great Value Dry Lentils $0.98
Total for this list is $19.84 and again this is just an example of what I would buy based on what my family eats.
The $50.00 list – includes all of the above plus the following additions:
2 lbs Great Value Rice $1.28
2 lbs Great Value Pinto Beans $1.48
2 lbs Great Value Split Green Peas $2.00
4lbs Great Value Sugar $2.10
10lbs Great Value Flour $3.24
Augason Farms 48-Hour 4-Person Emergency Food Supply $19.97
The $100 list – includes all of the above plus the following additions:
4lbs Great Value Black Beans $5.48
32oz Quaker Rolled Oats $3.98
12 oz honey $3.48
8.1 oz Great Value Baking Powder $1.24
2 lbs Great Value Spaghetti noodles $1.48
2 lbs Great Value Macaroni Elbows $1.43
4 cans tuna in water $5.43
4 pack 15oz can Hormel chili $6.51
200 count generic Ibuprofa en caplets $3.88
200 count generic Acetaminophine tablets $4.00
120 count Antibacterial Assorted Bandages $6.67
2 oz Antibiotic Cream + Pain Relief $5.51
Again, these are only sample lists and yours should be based on what you typically eat so that you rotate through your pantry so that you are using the First In First Out (FIFO) method to keep from discovering expired food at the back of your cupboard.
What you need for a years supply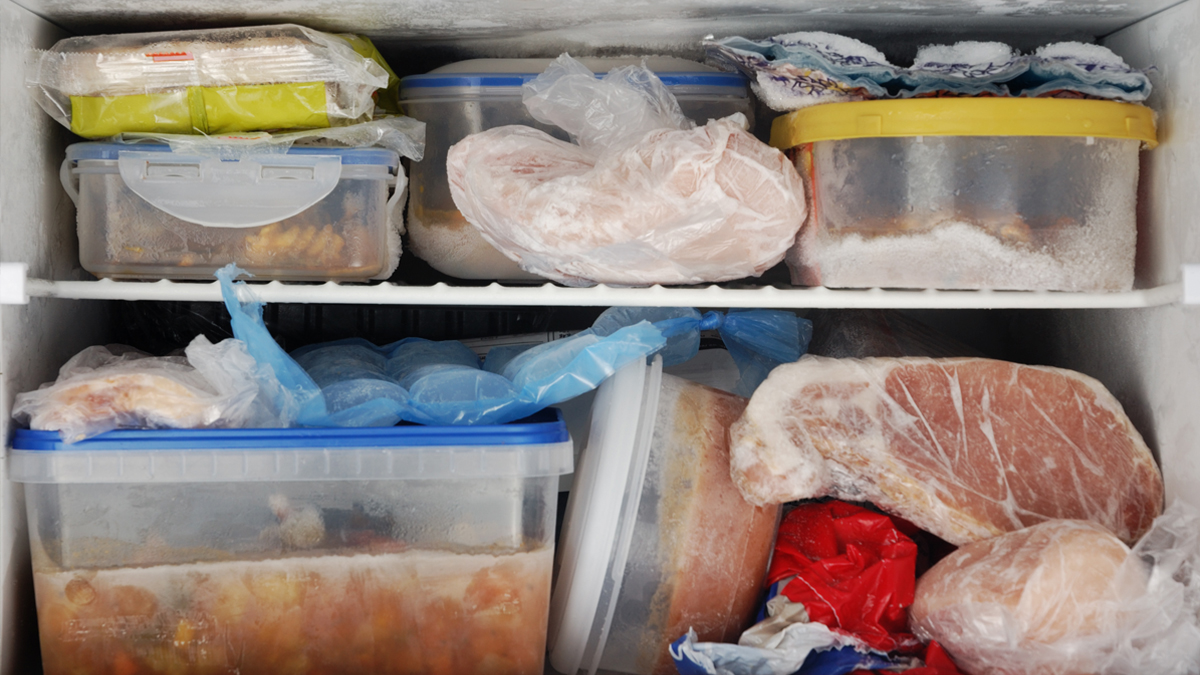 There are many reasons you may want to have at least a years supply of food on hand, but you may not have the finances or the space for that amount. You can use some of the following calculators to help you figure out what you need for your family. Some allow for calculations for a specific number of months and some for just a year. I suggest looking at more than one.

The Food Guys Food Storage Calculator
EZPrepping Food Storage Calculator
Provident Living Food Storage Calculator
Family Survival Planning Food Storage Calculator
Other options for long-term food storage
A trip to the grocery store is not your only option when it comes to stocking up on food for long-term storage. You can also purchase dehydrated or freeze-dried foods that are easy to prepare.

Mountain House is probably the most well-known company when it comes to freeze-dried meals. These meals are great to take along on hikes or backpacking trips and hold up well in a bugout bag too. They only require that boiling water be added.


My Patriot Supply and Augason Farms are two well-known companies that provide food for long-term storage with shelf lives of 20-30 years. Both offer kits designed for a specific time period. They also have supplemental items such that you can purchase individually such as extra fruit or veggies. And the food available is both freeze-dried and dehydrated. Many people have discovered that the freeze-dried fruit, in particular, is great eaten straight out of the can – no rehydration needed.

If you have the budget for it you can purchase an entire years worth of food for every member of your family at one shot. Or just purchase a 3 month kit for every member and then add your own items as you go to round out your years supply. Some Walmarts do carry a limited variety of Augason Farm items, mostly in the #10 cans and sometimes wheat or beans.

There is limited cooking with either freeze-dried or dehydrated items, making them a very convenient food, and a good supplement even if you plan to grow as much of your own fresh food as you can. In fact, you can think of them as insurance against crop failures.

Due to Covid19 quarantine and the resulting high demand the waiting times right now for an order to arrive at your home can be from 4-8 weeks depending on the company. It appears that My Patriot Supply is the most well-stocked at the moment, so if you are thinking of going this route they are probably your best bet.
Don't delay any longer, get started prepping today!

Subscribe for Free
Get access to premium content and more!