High winds can bring down power lines, cause property damage and pose life-threatening dangers to people and pets. It's important to know what you can do to mitigate any damage they might create.
Staying safe and minimizing wind damage is a matter of staying alert and responding quickly when high winds are present or predicted.
Understanding Wind Alerts
The National Weather Service issues a range of wind alerts when high winds are predicted or occurring. Because some areas of the U.S. are naturally windier than others, these warnings may be triggered at different wind speed levels in one place than in another. Every National Weather Service forecasting office has its own regional criteria for wind alerts.
These alerts include:
High wind watch — Strong, sustained winds are possible
High wind warning — Strong, sustained winds with stronger gusts are occurring
Wind advisory — Same as a high wind warning, but with slower wind speeds
Severe thunderstorm watch — A severe thunderstorm capable of producing 58 mph winds or faster is possible
Severe thunderstorm warning — A severe thunderstorm capable of producing 58 mph winds or faster is occurring or imminent
Hurricane force wind/gale warnings — Issued in coastal regions when high winds are predicted
Dust storm warning — Issued when visibility is reduced to ½ mile or less due to blowing dust or sand from sustained or gusting winds
For smartphone users, the easiest way to keep tabs on all severe weather alerts is to download a weather app that offers alert notifications. Also keep a battery-powered Weather radio as a back up in case you lose cell signal,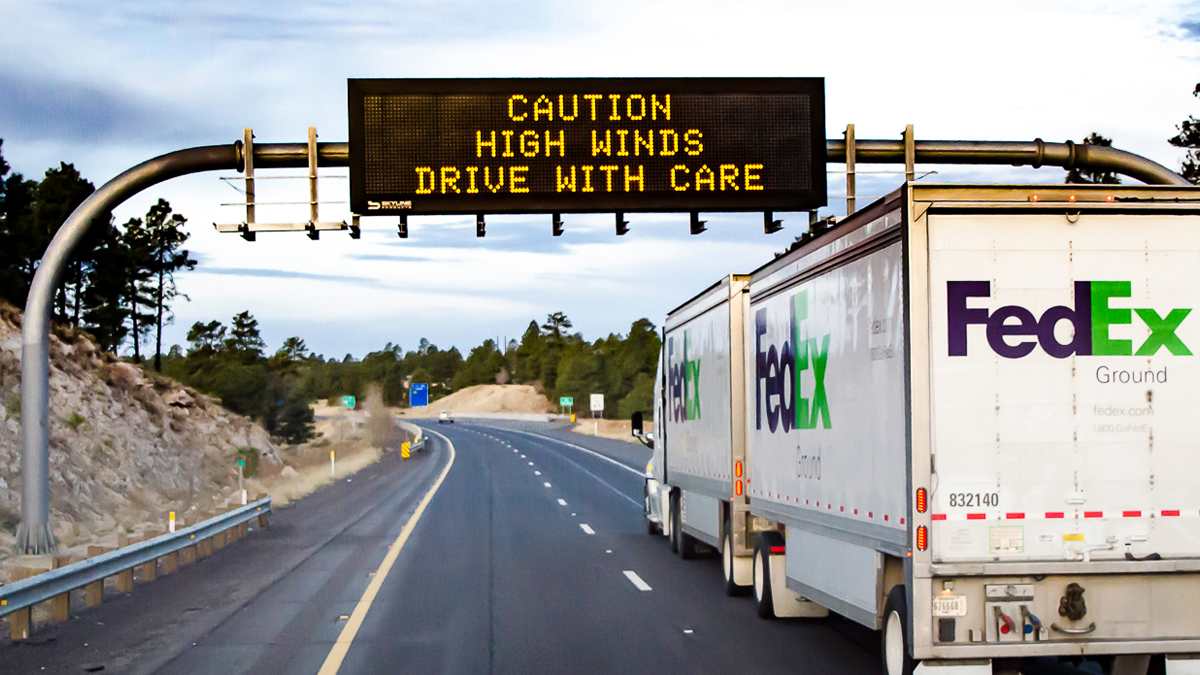 High Winds Safety
Property is replaceable, but there's only one you. When there's no time to batten down the hatches, the most important thing is to make sure you and your family are safe until the winds die down.
Get indoors if possible when high winds are occurring. Stay away from windows, and if winds are severe or if tornadoes are possible, move to the basement or the lowest interior room. Manufactured homes and trailers are not safe shelters in high winds, even with additional strapping.
If you're stuck outside in high winds, seek the safest shelter possible. This could be next to a building or in an exterior below-ground stairwell. You want to protect yourself from flying debris or from being blown into more dangerous areas, like roads or train tracks. During extreme high winds or tornadoes, the safest place in an open area may be face-down in a ditch or low-lying ground, with your hands clasped behind your head.
If you're driving during high winds, reduce your speed and keep plenty of room between your car and others. It's especially important to drive with caution in high winds if you're driving a high-profile vehicle or if you're towing a trailer. If winds make driving difficult, consider pulling onto the shoulder or into a parking lot and remaining in your vehicle while you wait for the winds to diminish.
If you see downed power lines, call your local electrical utility. You can also report downed lines to your local police. Do not go near downed lines or utility poles. Downed lines can electrify puddles and even the moisture in the ground, so you should remain indoors if lines fall near your home.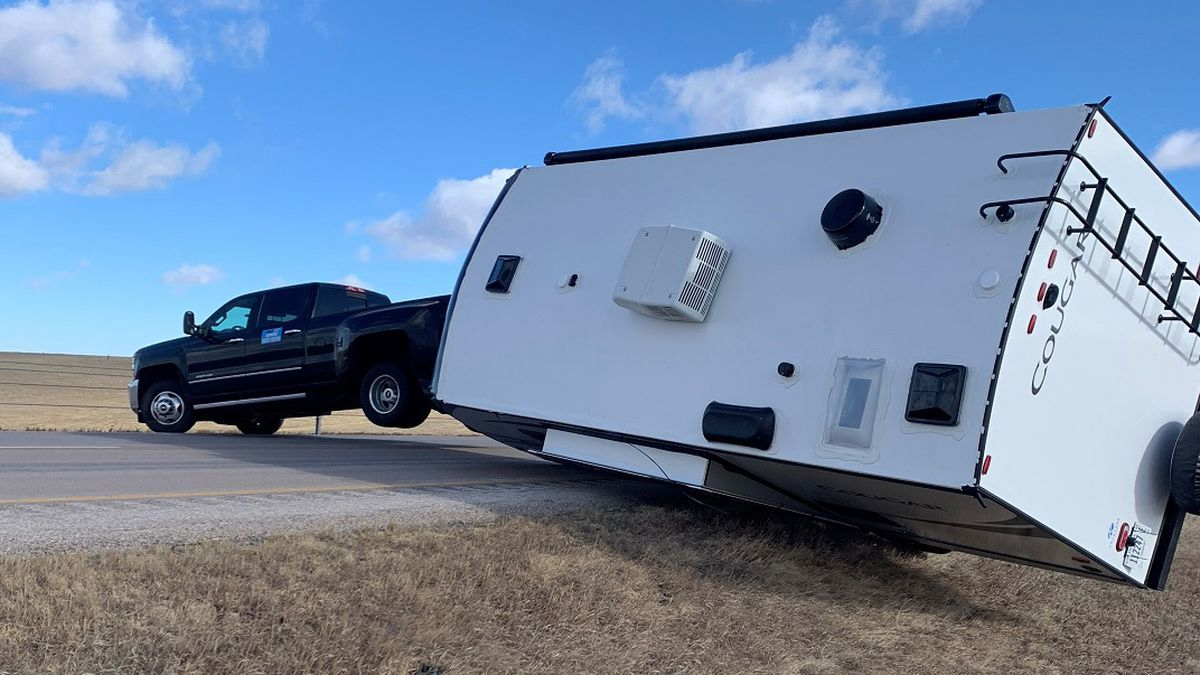 Before the Storm
Preparedness is everything when it comes to wind storms or any other kind of storms for that matter. Here are some of the main steps and precautions to take when you know a windstorm is coming.
Make a plan
In order to prepare yourself, your family, and your property and try to minimize all damages and potential injuries, it is very important to plan ahead – if you know that a wind storm is coming, of course. Wind storms can come in various types and each requires different ways and steps to prepare.
In case of large dangerous wind storms such as hurricanes, for example, the recommended course of action is usually evacuation before it hits. In the case of tornadoes, on the other hand, it is usually recommended to stay indoors, i.e. take shelter indoors and wait for them to pass because they come and go rather swiftly.
Ensure that all residents of the property know what to do and how to act and make sure there is a proper shelter in place where they can wait out the storm.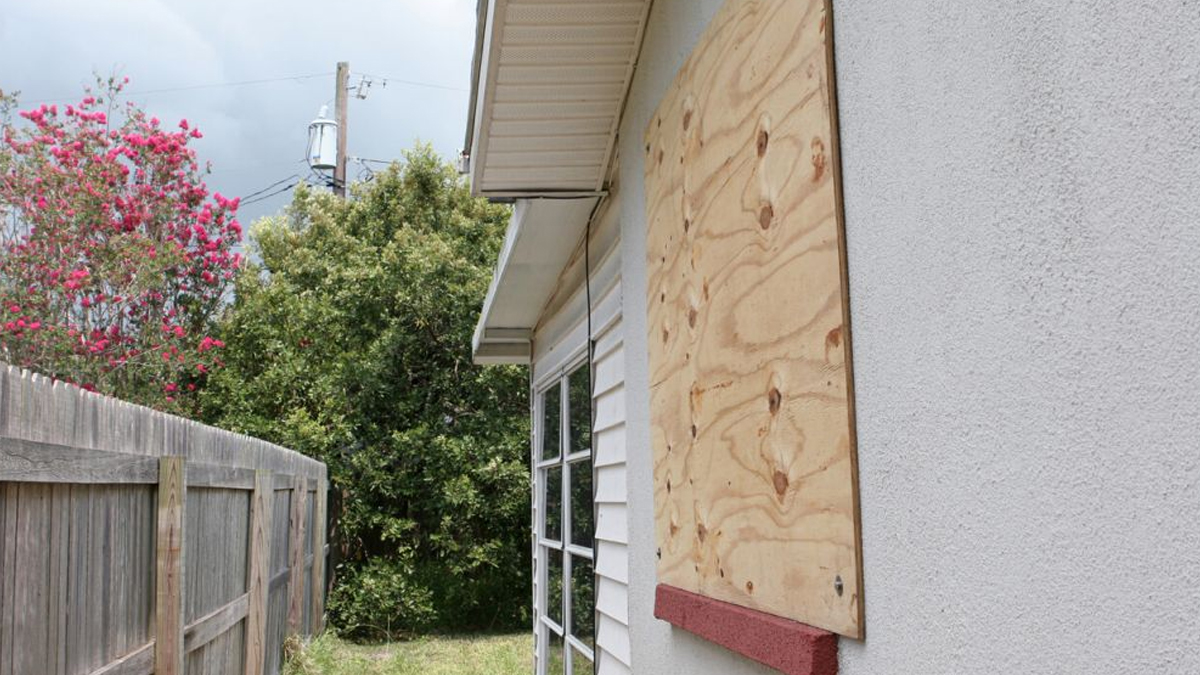 Stock up on Emergency Supplies
When it comes to emergency supplies, it is always great to have flashlights and headlamps for hands-free operation on hand, as well as batteries for them, as power outages are very likely to happen during wind storms.
Apart from that, make sure you have a fully-stocked first aid kit just in case of any minor injuries.
Other things that you can think about purchasing are a generator and solar panels, for example. If your area gets frequent storms that cause power outages, a generator will be a great help as it will power your entire home.
When it comes to solar panels, you can get one or two smaller panels, or you can get a solar power bank for charging your cell phones, for example.\
And finally, don't forget to stock up on food and water. While most of the time high wind events themselves are over in a day or two, the aftermath of them can leave you without power, internet, running water, cleared roads etc… for weeks or even months.
Secure the perimeter
If you have enough time before the storm comes, go outside and take a look around your property. Make sure nothing is laying around that can be blown away during the wind storm and even cause damages to your property in the process.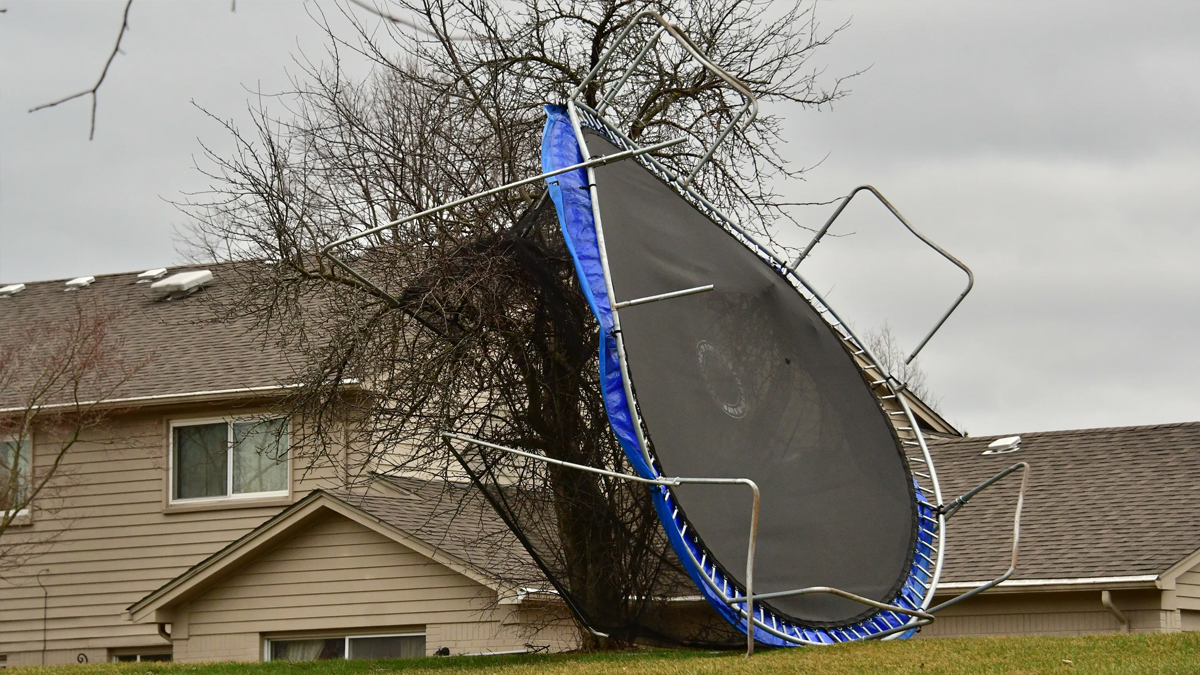 Pick up any loose materials and items, put away your outside furniture and tools you have laying around and secure all of it properly in the garage, shed or any other enclosed space.
Don't forget to put your car in the garage so that it doesn't get damaged, as well as your bicycles. If you have any awnings, make sure to close them completely as the wind could easily tear them off of the frame.
If you have barns, green houses etc, follow the same procedures for securing your belongings and any livestock you may have. If you are concerned about animals not having a secure place out of draft, try stacking up straw bales to make a wind block.
Check your roof
It is likely that your roof will receive some damages from the wind. These damages can be smaller and in the form of some dents and minor cracks.
However, if your roof already has some damages, they can potentially develop even further and cause you some serious headaches after the storm.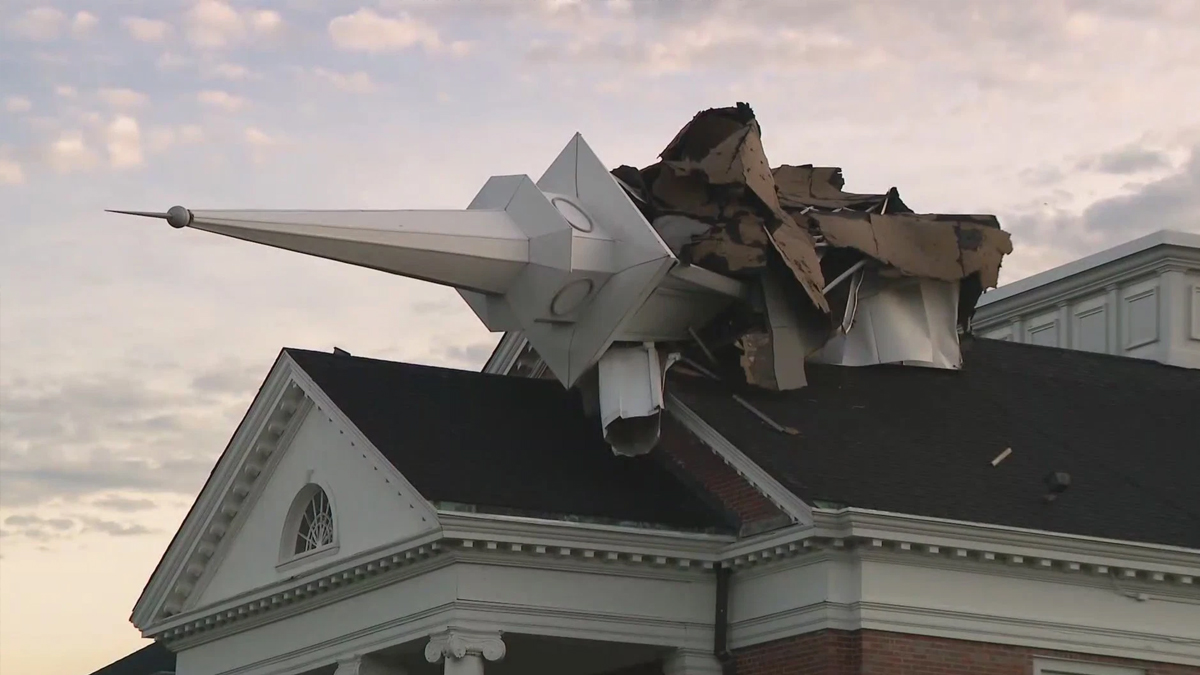 Therefore, if you have enough time, give your roof a checkup as well. Look for any obvious signs of damages, such as missing, cracked, and loose shingles. These could easily be blown away or cause leaks if there is any rain during the storm.
If you can do any roof repairs before the storm and during good weather, it will minimize your chances of damages and prevent flooding in case of rains. If there is no time, on the other hand, you can try to put a tarp if there are any holes in the shingles and hope for the best.
Take care of your electronics
If you have important data on your computers, such as documents for work or even valuable family photos, make sure you don't lose them in case the power goes out.
Back up your computers regularly, preferably by using cloud backup services. This way, you will be able to access all your important data from anywhere and from any device that has an internet connection.
Apart from that, if there is any chance that the storm will be followed by heavy rains or if there is any possibility of flooding, make sure to secure your electronics by covering them with a tarp or by moving them to a safer place where the water can't reach them.
Know how to turn off utilities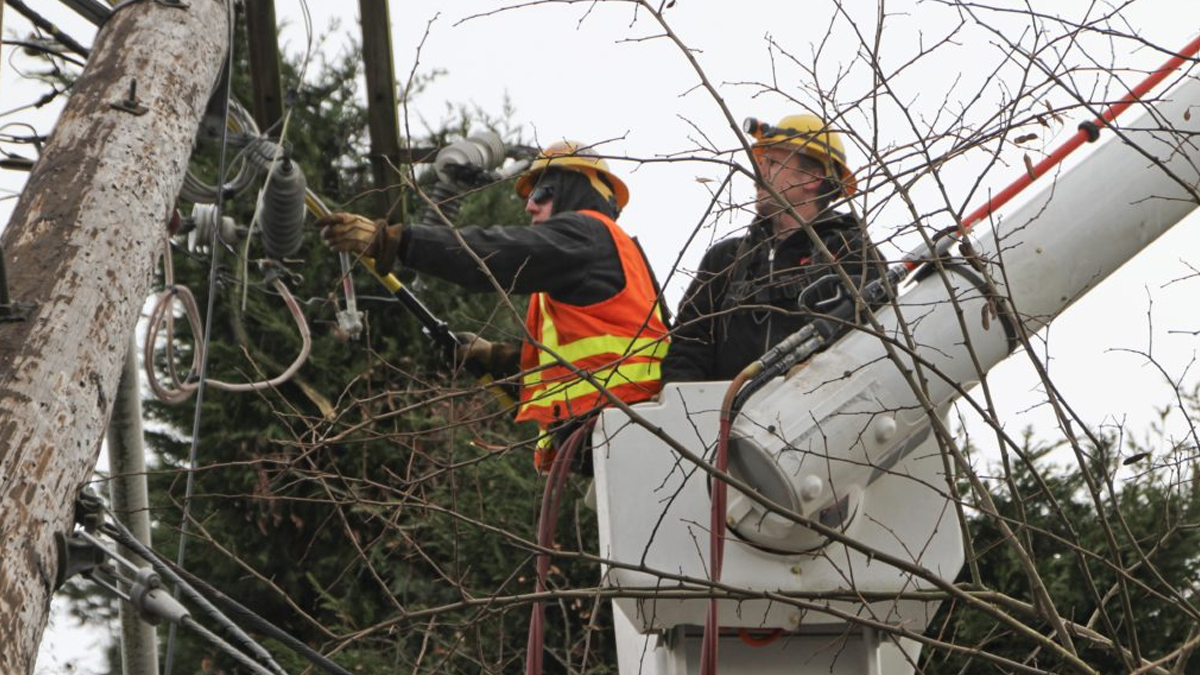 Depending on any wind or flood damage, you may need to turn off the water, circuit breaker or gas main. If the power goes out, cars will be stuck inside a garage with an electric opener unless you know how to use the manual override.
Take pictures
Before the storm, take pictures and/or videos of your property on the outside and on the inside. Take pictures of expensive items along with a receipt so you have all the information you need to file an insurance claim if necessary. Upload the pictures to cloud storage so you can access them from anywhere just in case something happens to your phone or camera.

If you have barns and livestock don't forget to include pictures of them, along pictures of registration papers if they have any. Same with your pets – even if you plan to bring them inside, make sure you have a current picture for a Lost Poster if they some how get loose in all the confusion. Getting them chipped ahead of time is always a good thing to do.
What To Do After A Storm
If the power is out
If the power is out, don't open the freezer or refrigerator; both are insulated and the longer they stay closed, the longer cold air stays trapped inside. Ideally, the electricity will return before things turn mushy.
Look for damage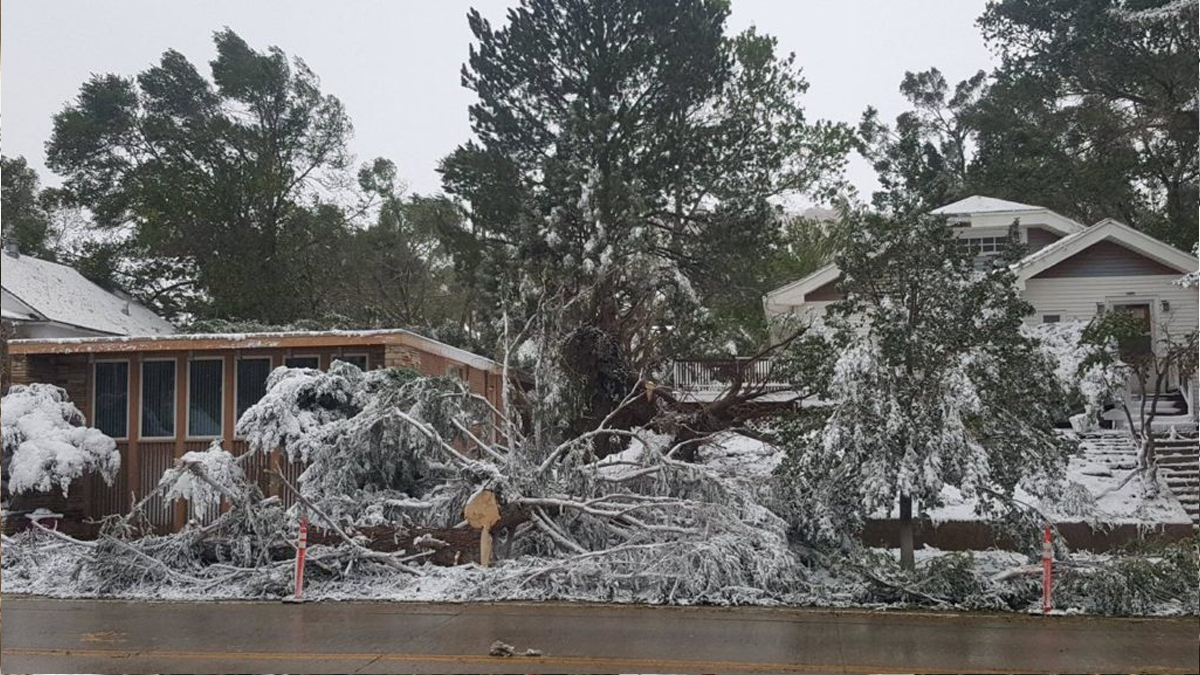 Check the building and outside for damage. Be careful walking around; there may be broken glass or tree limbs on the ground. Check-in with neighbors, especially anyone who is elderly or ill.
Do you have gas?
If you smell gas or hear a hissing sound, open the windows, turn off the gas, leave the building, and call the gas company immediately. Don't use any open flames or electric switches indoors until the utility company says it's ok.
Flood waters are dangerous
Do not drive or walk through floodwaters, especially if they are moving as you could get swept away. Even still water can hide unexpected holes or obstacles that may not have been there before the storm. And there could be a live power line in the water you can't see.

Floodwaters can also contain raw sewage and other contaminants. Limit exposure and scrub yourself clean as quickly as you can post-exposure to prevent infection.
Insurance
Contact your homeowner's or renter's insurance company if you have damage to your home and/or contents. This is where all those pictures and records you uploaded to the cloud come in very handy.
Subscribe for Free
Get access to premium content and more!