As a homesteader, you understand the importance of maintaining a stocked pantry.
Your family depends on the food you grow and the food you store to stay fed. No relying on grocery stores for your crew!
However, there are some items that do make our lives easier as homesteaders.
One such item that we shop for is spices. We use spices to add flavor to different foods, as well as keep bugs away from the homestead.
The problem is that it is easy to overstock on spices. Take a look at a random person's spice cabinet, and you are sure to find expired spices that are almost full.
Why? Because they bought the spice for one recipe, and that recipe isn't cooked very often.
Homesteaders can avoid this messy situation by stocking up on only the most essential spices and learning how to create their own batches of spice mixes.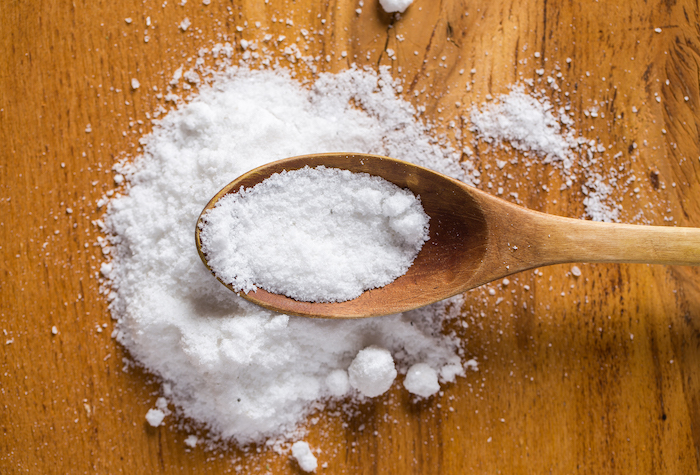 Salt Is Essential
If you were only able to stock up on one seasoning for your homestead, it would need to be salt.
Notice I said "seasoning" and not "spice."
This is because salt isn't technically a spice. While it does add seasoning like other spices, salt is actually a mineral. As a mineral, salt lasts even longer than spices do, which makes it ideal for long-term storage.
But that's not the only reason why salt is a must-have for every homesteader's spice cabinet. Salt can be used for far more than just adding flavor to your meals.
Salt can be used for the following:
Food preservation
Make milk last longer
Clean stains and spills
Melt ice
Control fire
Soak up oil
Treat postnasal drip, sore throats, sore gums, tooth pain, bug bites, and poison ivy rash
Beauty care and skin treatments, such as exfoliation
If you choose to make your own spice blends, you'll discover that salt tends to be the primary ingredient for most.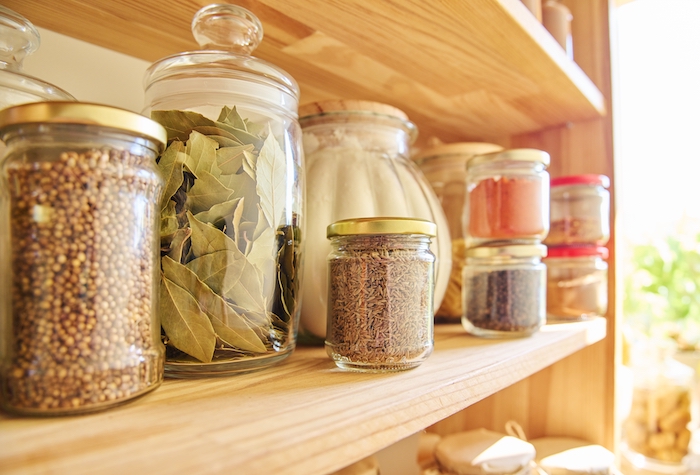 Beyond Salt: Standard Spices for Every Homesteader's Pantry
As helpful as salt may be, most of us like a little bit more flavor in our food. Again, you don't want to store more than you need or what you won't actually use.
Focus on stocking your homestead pantry with the most important—or the most used—and versatile spices.
Here are some of the standard spices homesteaders can use in a variety of ways:
Pepper or peppercorn
Cinnamon
Cayenne
Ground ginger
Sage
Garlic powder
Turmeric
Nutmeg
Cloves
Ground mustard
In addition to stocking up on spices, consider growing herbs such as basil, thyme, and rosemary to flavor your dishes.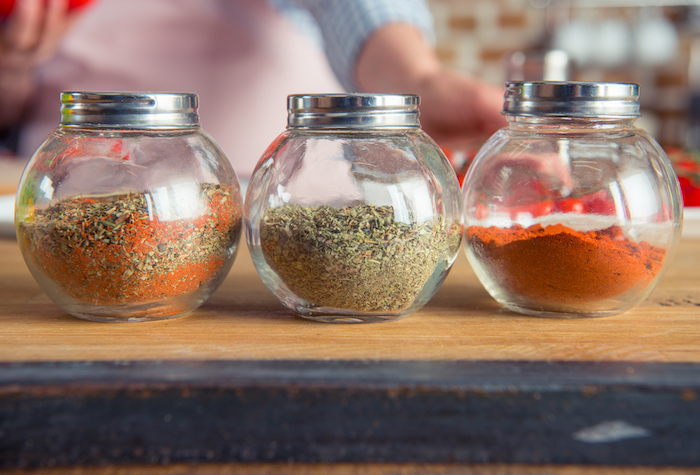 Why You Should Make Your Own Spice Mix
With so many different types of spice mixes available at the supermarket, you may wonder why you should make your own.
There are several reasons:
You will know how the blend was made and where the spices came from, which will provide more peace of mind than spice blends that have been manufactured in plants overseas.
Making your own spice mix will alleviate having to store so many different spices—especially after you find a mix that works for most of your dishes. You won't have to waste space with bottles you seldom use.
The perfect spice mix is ideal for traveling and camping. Instead of taking several different spices, you've created a go-to mix that works for everything. Plus, if you need to bug out quickly, it's one small bottle to grab versus six or more.
If you find yourself in a survival situation, you'll be grateful for a way to add flavor to your emergency food.
It is significantly cheaper to create your own spice mix than it is to buy an already-made blend, or to stock up on a bunch of small spice jars.
It's easy! Anyone can create a delicious spice mix. You don't have to be a chef at a five-star restaurant to mix up a blend of versatile spices.
It is fully customizable. Part of the problem with pre-made blends is that they often contain ingredients people are either allergic to or don't like. When you make your own, you don't have to worry about this issue.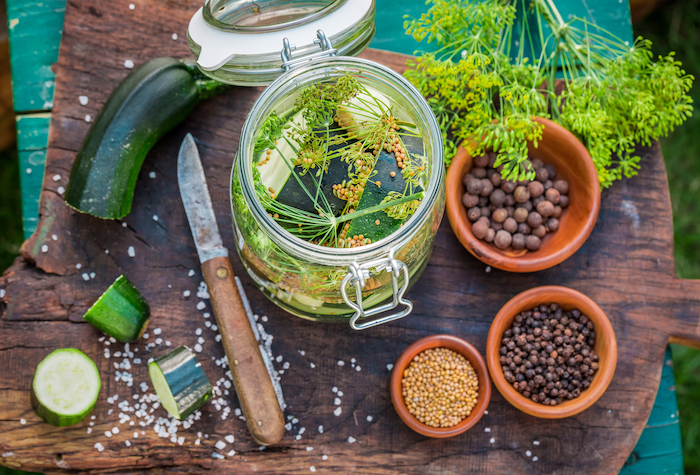 Make Your Own Spice Mix
Homesteaders already spend time mastering different ways of stocking their own pantries, such as canning and dehydrating foods.
Making your own spice mix is another way to become more self-sufficient. If you learn how to mix and match spices to make blends for different meals, you'll certainly feel more independent.
One of the great things about making your own spice mix is that it isn't a precise science—you can play around with recipes until you reach a spice mix that your tongue appreciates!
To help you get started, check out these two tasty spice blend recipes:
Recipe for 18th Century Kitchen Pepper Mix
Townsends has put together a great video that details the discovery of a single spice blend that people used in the 18th century. Watch the video here to learn more.
If you want to follow along and make the same kitchen pepper recipe from 1777, use this recipe:
Ingredients
6 ounces salt
1 ounce ginger
½ ounce pepper
½ ounce cinnamon
½ ounce cloves
½ ounce nutmeg
Directions
Mix all the spices together.
Store in an airtight container and keep dry.
Use for seasoning meats and various dishes.
Recipe for Seasoning Salt
This recipe is from Mama's Homestead:
Ingredients
4 tablespoons salt
4 teaspoons sugar
1 teaspoon paprika
1/2 teaspoon turmeric
1/2 teaspoon onion powder
1/2 teaspoon garlic powder
1/2 teaspoon cornstarch
Directions
Measure all ingredients into a small jar and shake well.
Store in an airtight container.
Use for seasoning beef, chicken, fish, and vegetables. Add to soups and casseroles, too!
If you decide to give these spice mixes a try, let us know how it goes in the comments below!
Subscribe for Free
Get access to premium content and more!