With chillier temperatures upon us, now is the perfect time to work on some winter homesteading projects. Use the time inside to complete the projects that were put on the back burner due to time spent working outdoors.
If you don't already have a list of winter homesteading projects, not to worry! We've got 17 ideas for you.
1. Deep Clean and Declutter
Use the winter months to finally attack all the cleaning and decluttering you've been putting off.
Go room by room, closet by closet, and get rid of items that are no longer useful. Do a deep cleaning of areas of the home that were neglected over the summer and fall.
2. Plan for the New Year
Take time to reflect on the past year.
What went well? What didn't work? What do you want to do differently next year?
Use these answers to help you make goals and plan for the new year.
Take out your calendar and start writing down when you need to order supplies and get busy on outside projects.
[Related Read: Month-by-Month Winter Homestead To-Do List]
3. Order Seeds
One of the most relaxing and enjoyable ways to spend cold winter nights is by looking through your seed catalogs. Peruse the catalogs and order the seeds you plan to grow in the new year.
After the seeds arrive, start seeding them indoors to prepare to move outdoors when the temperatures are right.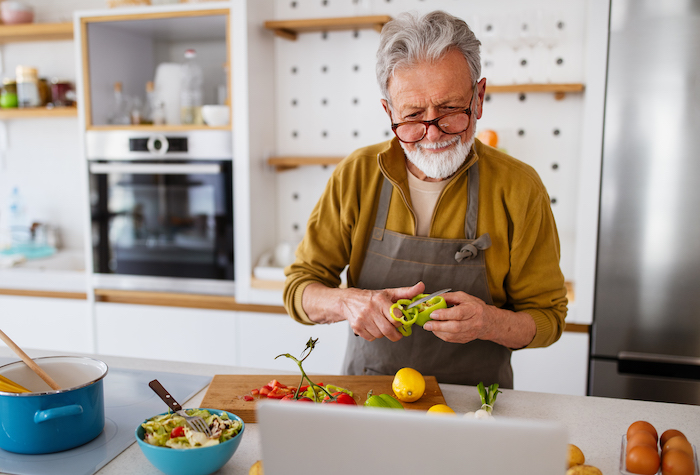 4. Cook and Bake
Use the time inside to conquer some new recipes.
Some of your winter homesteading projects may include learning how to cook some of your family's favorite meals from scratch.
Or you can spend a cold winter's day baking to your heart's delight and storing the leftovers in your freezer.
5. Grow Indoors
Just because it is winter, it doesn't mean your gardening has to stop.
If you have never tried micro gardening or indoor gardening, winter is a great time to give it a go.
See if you can get a nice kitchen herb garden going so you'll have plenty of herbs for winter stews.
6. Handle House Renovations
If you spend the rest of the year repairing things on the homestead, like mending fences and repairing chicken coops, there are probably some home renovation ideas that you haven't gotten to yet.
Use these indoor months to complete winter homesteading projects, like painting rooms, sealing doorways, or retiling the bathroom.
7. Knit, Crochet, Sew, or Quilt
Keep your hands busy this winter by making and mending.
If you already know how to knit, crochet, sew, or quilt, it's time to get busy. If you don't know how to do one of these, now is the time to learn. These skills will always come in handy on the homestead.
8. Make Candles
Candle making is a wonderful DIY project for homesteaders.
Not only does it allow homesteaders to make their own heat and light sources, but it also provides a means to make money.
Candle making also uses minimal supplies and takes up little space, so it is easy to do indoors.
[Related Read: Preparing for Short-Term Winter Power Outages]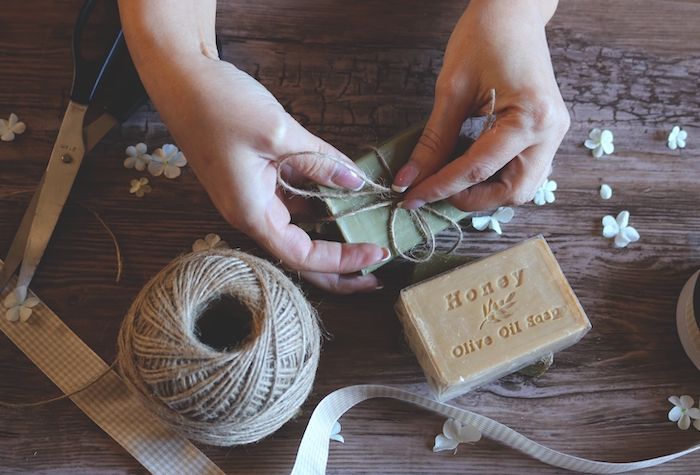 9. Make DIY Bath and Body Products
Winter homesteading projects can turn into fun hobbies and even moneymakers, such as making DIY bath and body products.
There are many recipes for making homemade soaps, bath bombs, and lip balms.
Once you get the hang of it, you can start selling your homemade products at local farmers' markets or online.
Here is a recipe for DIY natural lip balm from Homestead and Chill.
Ingredients
1 cup oil (such as sweet almond oil, olive oil, sunflower oil, fractionated coconut oil, or other edible oil of choice)
1/2 cup Beeswax pastilles (or the same amount of soy wax or candelilla wax)
1/2 cup cocoa butter wafers (or shea butter)
96 drops essential oil of choice (1 light tsp)
Directions
Have all of your required supplies ready and waiting (including final storage tins).
Add water to the bottom pan of your double boiler. Now add the called-for oil, beeswax, and cocoa butter to the top portion of the double boiler.
Heat the mixture on the stovetop over medium-low heat until everything melts, stirring frequently.
As soon as everything melts and is thoroughly combined, remove from heat.
Add optional essential oils once removed from heat. They're highly volatile and prone to dissipating.
While it is still hot, carefully pour the liquid lip balm into your chosen containers. (If it starts to solidify while you're still filling containers, simply put it back on medium-low heat until it liquifies again.)
Allow them to fully cool and harden before adding lids.
10. Build Beehives
If you plan to start raising bees, winter is the ideal time to start preparing.
One need is beehives.
If you plan to build your own beehives (cheaper than buying one pre-assembled), it's best to do it during the winter before you need to introduce your bees to the beehive in the spring.
11. Make Homemade Cleaning Products
While you are stuck inside, spend some time experimenting with homemade cleaning products.
Many homesteaders prefer natural cleaning products, such as white vinegar and water.
By adding essential oils or sprigs of rosemary, you can create a scent you love, as well.
There are several DIY cleaning solutions for bathroom cleaners, laundry detergent, and all-purpose cleaning spray.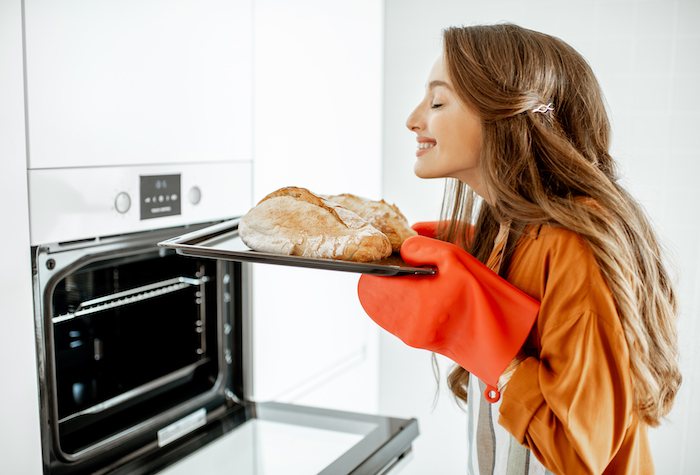 12. Learn to Make Bread, Cheese, or Butter
Part of being a homesteader is learning how to live more self-sufficiently.
The more essential items you know how to make on your own, the less dependent you will be on others and grocery stores.
Learning to make your own bread, cheese, or butter is a wise choice for winter homesteading projects.
13. Stock Your Freezer
Take time to fill your freezer with easy, healthy meals over the winter. Many people like to double their recipes and freeze the second half for another day.
Others fill their freezers with make-ahead crockpot dinners or meals that you can simply pull out of the freezer and cook.
14. Brew, Distill, or Make Wine
Interested in learning how to make your own adult beverages?
Make learning how to brew, distill, or make wine one of your winter homesteading projects. Since these projects take time, they are good to get started during the long days of winter.
15. Build a Birdhouse, Owl Box, or Bat Box
Look for items around the homestead that you can upcycle into items for your outdoor feathered friends.
Use discarded wood to build a birdhouse, owl box, or bat box.
Involve the kids and make it a fun winter homesteading project for the whole family.
16. Start a Worm Bin
You can start a worm bin indoors and keep it indoors, but you can enjoy the benefits of outdoors all year long, as worm composting makes excellent fertilizer.
It is small and inexpensive – you can even fit one beneath your kitchen sink!
[Related Read: How to Start a Worm Farm]
17. Boost Your Knowledge
One of the most important winter homesteading projects is self-improvement. Use the time indoors when you have more time to boost your homesteading knowledge.
Read books. Subscribe to your favorite homesteading website's newsletters. Watch instructional YouTube videos.
Subscribe for Free
Get access to premium content and more!