You likely didn't start homesteading for the money, but a little extra money from homestead side hustles is always nice.
If you can get a little extra change in your pocket from doing what you are already doing around the homestead, even better!
Check out the following 30 homestead side hustles to see which ones are the most feasible for you.
1. Build and Sell Homestead Necessities
As a homesteader, you have items you have bought or made yourself that have proven useful, such as chicken coops, scoops, and garden items.
Since you already know how to build these items, make a few extra and sell them to others just beginning their homesteading adventure.
2. Upcycle Old Furniture
If you have a passion for upcycling and an eye for design, use your free time to upcycle old furniture. 
You can sell it at a local market or online through places like Facebook Marketplace.
3. Embrace Beekeeping
Beekeeping is one of the versatile homestead side hustles. 
You can sell honey or honeycombs.
You can rent bees out to help pollinate other farms.
You can offer your beekeeping services to those starting out.
4. Teach Homesteading Classes
Use your knowledge base to make some extra money.
What do you know how to do well on the homestead? What do people often ask your help doing or look to you for advice for?
Offer a course teaching others how to do it themselves.
5. Sew and Mend Clothing
If you have a sewing machine and the know-how, provide clothes-mending services.
In addition to mending clothes, offer other sewing services, such as hemming pants.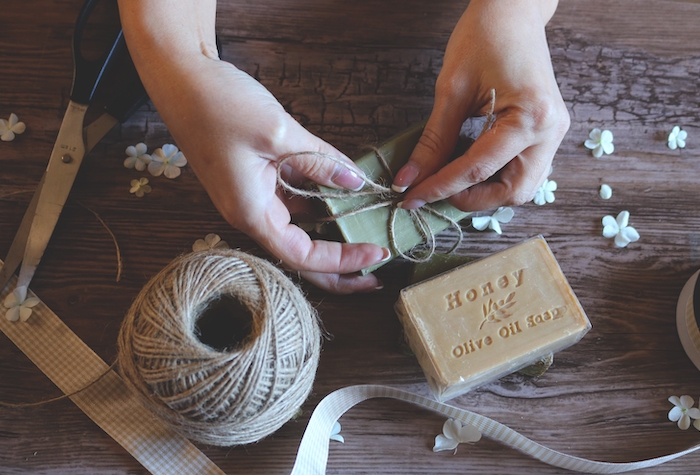 6. Make Soap
One of the more popular homestead side hustles is making soap.
Once you have the necessary supplies and knowledge, you can produce homemade soaps and sell them at local farmers' markets.
7. Sell Homemade Arts and Crafts
If you are an artisan, make time to craft and create.
Then, sell your crafts.
Try to think seasonally for sales, such as making Christmas ornaments in the winter and different holiday-themed wreaths year-round.
8. Open a Produce Stand
Don't let your extra produce go to waste!
Open a produce stand and sell what you've grown to your community.
9. Sell Canned Food or Baked Goods
If you live in an area where you are allowed to sell items you make in your own kitchen, always make extra of what you are making and canning.
Sell the extras for a profit.
10. Sell Fresh Eggs
When you raise chickens, you will likely reach the point where you have more eggs than you need.
If this is the case, sell your extra eggs locally.
11. Chop and Sell Firewood
As you prepare firewood for the winter, chop a little extra.
Whatever extra you have, you can sell.
12. Breed Animals
If you have animals and space, consider breeding animals to help other homesteaders populate their hobby farms.
13. Sell Seeds, Seedlings, or Starter Plants
For those homesteaders with green thumbs, use your skills to help others get their gardens started by selling seeds, seedlings, or starter plants.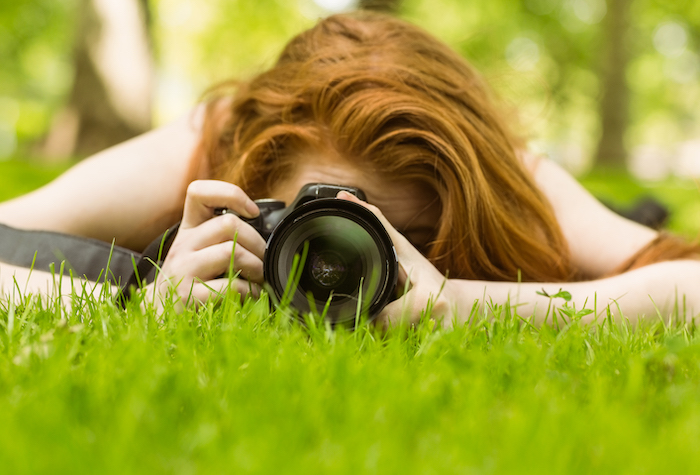 14. Rent Property for Photos
Rustic photography is all the rage.
If you have a "rustic" looking homestead, such as a barn, horses, or old truck, consider allowing professional photographers to use your homestead as a photo location.
Additionally, if you have a seasonal farm with pumpkins, apple trees, or Christmas trees, you have ideal photo backdrops for family portraits, weddings, or magazine shoots.
15. Become an Airbnb Host
If you have an extra room, you can rent your room out on Airbnb.
It doesn't stop there. If you own property others may want to use, you can rent it out.
For example, you can rent your land for camping. You can rent your swimming pool out for the day. You can rent out your fishing boat.
16. Make Videos for YouTube
People often turn to YouTube to learn new things, including what life is like on the homestead. Start a YouTube Channel for your family's homestead to document your life and gain followers.
As you gain followers, you can monetize your channel.
17. Start a Blog
Similar to creating a YouTube channel, you can start a blog about your homesteading adventures.
Once your blog gets enough views, you can monetize it.
You can also earn money through affiliate links, which is when you link to a specific homesteading product and earn a commission when someone clicks the link and makes a purchase.
18. Open a U-Pick Patch or Orchard
People love experiencing "farm life" for a day.
If you have berries or fruit for picking, open your land for u-pick on certain occasions.
19. Sell Cut Flowers
In addition to selling produce, soaps, and baked goods at the local farmers' market, offer fresh cut flowers.
20. Make and Sell Jams and Jellies
Use fruits to make jams and jellies for your family – and extra to sell.
21. Knit or Crochet Items
During the evenings or the winter months when you aren't as busy on the homestead, take up knitting or crocheting.
Knit or crochet baby blankets or winter gear, and sell them locally or on Etsy.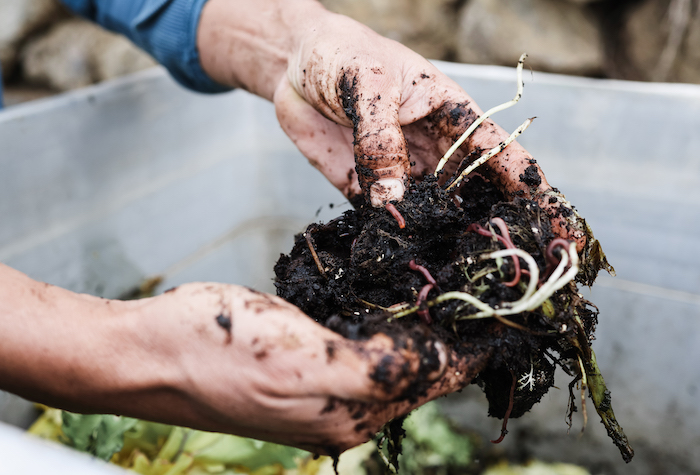 22. Raise and Sell Worms
Raising worms is a great choice for all homesteaders because it makes composting even better.
But some people are a little squeamish doing it themselves. In this case, do it for them (for a price).
In addition, you can sell the worms to fishermen.
23. Make Candles
Another one of the popular homestead side hustles is making candles.
Not only is it a fun hobby, but it is also a useful skill. If you know how to make candles and have supplies, you will always be prepared for a power outage.
24. Sell Compost
If you have space for another compost pile, go for it!
Gardeners and farmers always need compost, but not everyone has the space.
Sell bags of your extra compost.
25. Design Feed Bag Totes
Instead of tossing empty feed bags, learn how to turn them into cute, functional tote bags.
Then, sell them at your local farmers' market or on Etsy.
26. Scoop Poop
As homesteaders, you aren't scared of poop.
So, offer poop scooping services for those who are (or those who just don't have the time).
27. Make Clothes
For those with additional sewing skills, make and sell your own clothing designs.
28. Deliver Food or Groceries
In the hours when you aren't working the homestead, enjoy the flexibility of delivering food or groceries for others.
Sign up as a shopper for Shipt or a restaurant pick-up specialist with Grub Hub. You can pick and choose which jobs to take.
29. Drive for Uber or Lyft
Similar to delivering food or groceries, you can use your car as a homestead side hustle by driving for Uber or Lyft.
Again, you get to choose which rides you will take and where you'll go.
30. Offer Pet Sitting or Pet Boarding Services
Most homesteaders are comfortable with animals – even animals other than dogs and cats.
If you are one of them, offer to watch other homesteaders' animals when they travel. If you have space, offer boarding services.
Subscribe for Free
Get access to premium content and more!