Homesteading appeals to many Americans seeking a more self-sufficient lifestyle. The problem is that our Little House on the Prairie dreams are largely determined by the homesteading laws and restrictions where we live.
The good news is that every state allows homesteading, and some are more welcoming to homesteaders than others.
However, as in all matters of government, you have to start at the top and work your way down.
Just because every state allows homesteading, it doesn't mean your county, city, or neighborhood HOA allows it.
For example, in New York, homesteading is only allowed in certain boroughs. Likewise, many HOAs restrict small livestock.
All of this goes to say, take a pause and research local homesteading laws and restrictions to see what homesteading may look like for you.
Defining Homesteading
Before we get into homesteading laws and restrictions, it's essential to have a basic understanding of homesteading.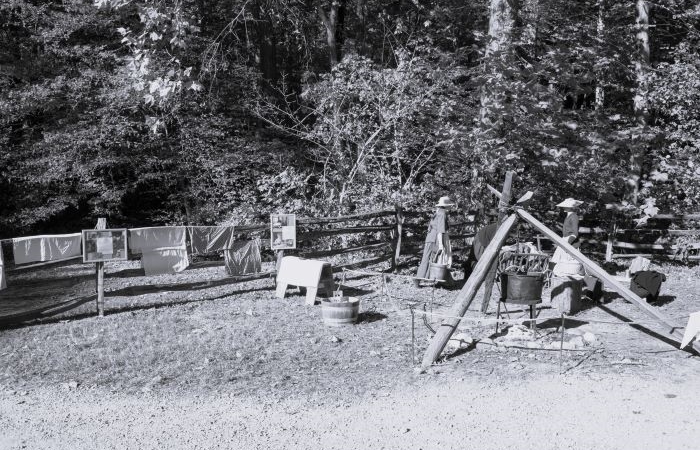 According to The History Channel, "The 1862 Homestead Act accelerated settlement of U.S. western territory by allowing any American, including freed slaves, to put in a claim for up to 160 free acres of federal land."
The Homestead Act required "five years of continuous residence on the land, building a home on it, farming the land and making improvements."
Then, "In 1976, the Homestead Act was repealed with the passage of the Federal Land Policy and Management Act, which stated 'public lands be retained in Federal ownership.'"
However, this was not the end of homesteading. While the Homestead Act is no longer in existence, Americans still act as homesteaders, and new homesteading laws are in place to protect their rights.
When we discuss homesteading today, we are talking about those who practice self-sufficiency, often by growing their own food and utilizing sustainable practices.
You can be a homesteader in rural or urban settings. We've known homesteaders with acres of land who live almost entirely off the grid, and we've known homesteaders who live in urban environments and keep bees on the roofs of their apartments and have micro gardens.
No matter where you live, the type of homestead you have largely depends on the "laws of the land."
Homesteading Laws and Exemptions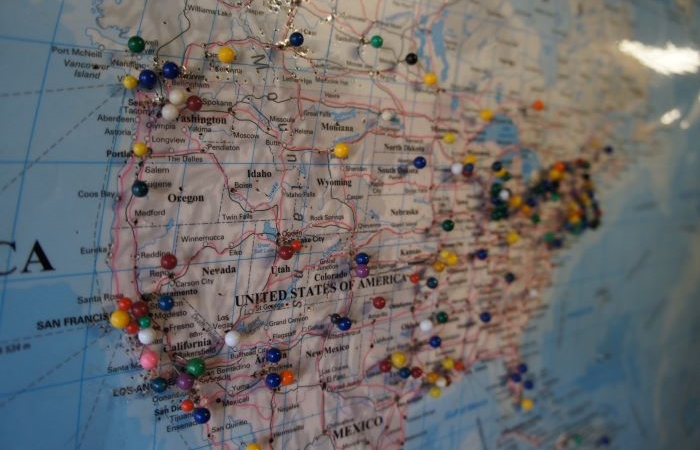 Several states provide homestead rights with the Declaration of Homestead.
Mother Earth News explains, "A Declaration of Homestead is a simple legal document which can help to protect your house and property in times of economic hardship. […] Rather, it's a short form that can sometimes prevent the attachment of your land and dwelling by creditors. […] Though they vary from one state to another, homestead statutes are similar in intent. They're designed to preserve family homes, which might otherwise be taken in times of monetary misfortune or upon the death of the head of the household."
However, exemptions vary from state to state, with some states offering more coverage than others.
According to Find Law, "These so-called homestead protection laws permit property owners to declare a portion of their property a 'homestead' and thus off limits to creditors. States limit the amount that may be exempted by acreage or property value and typically allow for a much greater exemption (by acreage) of rural properties, since they are often used for agricultural purposes. As long as the exemption is for your primary residence (i.e., not a vacation home), creditors may not seize it to satisfy debts."
If you have dreams of living off the land, you want to carefully consider which state you live in for this very reason.
For example, in Indiana, the law allows individuals to claim up to $10,000 worth of your property as a homestead. Plus, unlike in other states, there is no maximum size for your homestead, so your whole homestead can be protected from creditors.
See Rural Living's Best States For Homesteading to learn more.
Homesteading Laws and Restrictions to Consider
Beyond these state homesteading laws, there are also restrictions that vary on the county, city, and neighborhood level.
Deed Restrictions
Before you start doing anything to your property to make it a homestead haven, you need to see if there are any deed restrictions. Deed restrictions are written agreements restricting or limiting what you can do to the property, such as architectural aesthetics. For example, you may not be allowed to put up a fence for your animals if there is a deed restriction against fences. Deed restrictions also commonly include limitations regarding pets and animals.
Zoning Restrictions
Zoning regulations may affect your dreams of selling the goods you make as a homesteader. For example, zoning regulations often forbid residential addresses from using it for commercial purposes.
Building Codes
Building codes can also get in the way of your homesteading plans. GOKCE Capital explains, "Even if a parcel of land has no HOA or zoning restrictions, the local municipality or county may still require you to build according to their local building code. This will also mean that you will need a building permit in order to build. Building codes are often not restrictive when it comes to allowable uses, but there may be limits on the kinds of building materials you can use. For example, it's often hard to get permission to build a unique kind of structure, such as a straw bale or container home."
Right of Access Provisions
Some land requires the right of access, such as easements. Utility workers will need to be able to access sewer easements, gas lines, and other utility easements. If they are on your property, you cannot build something that blocks access.
Livestock Laws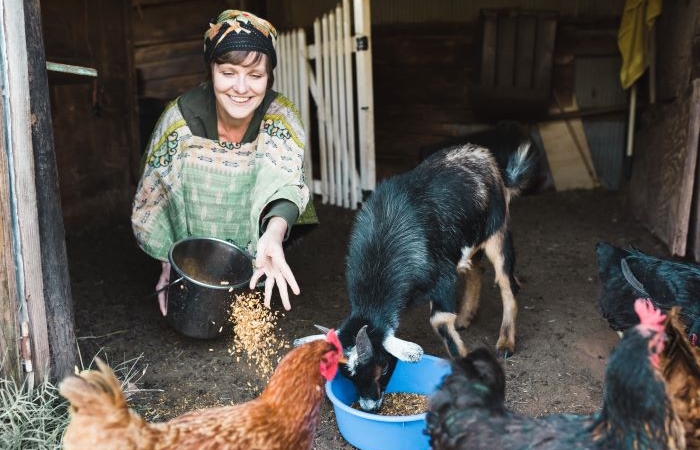 Most homesteaders have some livestock they raise. Unfortunately, raising livestock has its own set of tricky homesteading laws and restrictions. What you can own and raise varies greatly depending on your address. While your state and county may allow you to raise chickens, your city may have ordinances against it. If you live in a neighborhood with an HOA, you may not be allowed to have livestock. If you are allowed to raise livestock, there will likely be restrictions regarding how many you are allowed to have. The homesteading laws and restrictions regarding animals can be complicated. For example, if you want to stock a small pond, you'll need a license for certain types of fish, depending on where you live.
Food Selling Laws
Often, homesteaders like to earn money selling what they produce. Like everything else, there are homesteading laws and restrictions that you need to be aware of before you set out a front-yard produce stand. Countryside explains, "New cottage food laws allow the sale of items made within home kitchens, but details vary by state. All restrict certain foods, avoiding items that can poison consumers. California allows selling to restaurants but children cannot help cook. South Dakota only allows $5,000 in annual sales and Wisconsin allows the sale of jellies but not baked goods."
Wildlife Protection
Sometimes a homesteader's biggest enemies are animals. Deer, raccoons, and crows enjoy the fruits of human labor before they get to. However, there are many laws in place to protect wildlife, and these protections vary from one place to the next.
Front-Yard Gardens
Believe it or not, there are actually laws in many places in the United States that forbid people from keeping edible gardens in their front yards. So before you plot your edible garden, check and make sure you are putting it in a place that won't result in a fine or being asked to dig it up.
Beekeeping Laws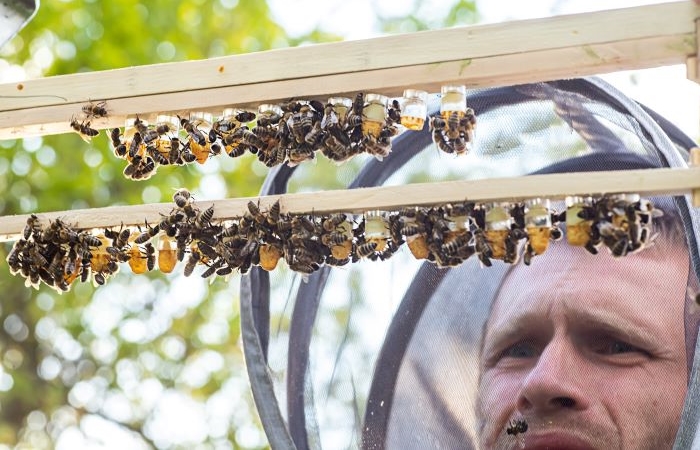 Many homesteaders are beekeepers, and it is becoming more common to even keep bees in urban areas. However, there are strict homesteading laws and restrictions regarding beekeeping. For example, your local municipality may limit how many hives you own.
Rainwater Harvesting
Another common homesteading activity is rainwater harvesting. Before you begin this process, look into your local laws. For instance, rainwater harvesting is highly encouraged in Texas, and tax incentives are offered. In contrast, rainwater harvesting is illegal in Colorado.
Subscribe for Free
Get access to premium content and more!