Perhaps you're already in the middle of baking when you realize you are missing a key ingredient. Or maybe we experience another pandemic-like disaster, and random baking supplies disappear from grocery store shelves. Or you simply want to enjoy a healthier version of a favorite dish.
No matter the reason – baking substitutes can save you in the kitchen.
Which is why we're covering the 5 most common items substituted in baking.
Keep in mind that there tend to be multiple substitutions for ingredients. We've included the most useful options.
1. Baking Powder and Baking Soda
Before we jump into baking powder baking substitutes, understand that baking powder and baking soda are very different items that serve different purposes.
We mention them together because you can use each as baking substitutes for the other.
Arm & Hammer explains, "Baking soda and baking powder are not the same. Sodium bicarbonate and bicarbonate of soda are other names for baking soda. […] Baking powder can be substituted for baking soda by tripling the amount of baking powder. Baking soda can be substituted for baking powder by dividing the amount of baking powder needed by 4 and adding twice that amount of cream of tartar."
In addition to this Arm & Hammer recipe, you can also use the following baking powder baking substitutes.
Mix 1/4 teaspoon of baking soda with 1/2 \teaspoon of cream of tartar or 1/3 cup of molasses.
Mix 1/2 teaspoon of baking soda with 1/2 cup of buttermilk or yogurt.
For recipes that call for both baking soda and baking powder, use lemon juice or vinegar (for an acid) as a baking substitute for baking powder.
If you need a substitute for baking soda, you can use baking powder.
½ teaspoon baking soda = 2 teaspoons baking powder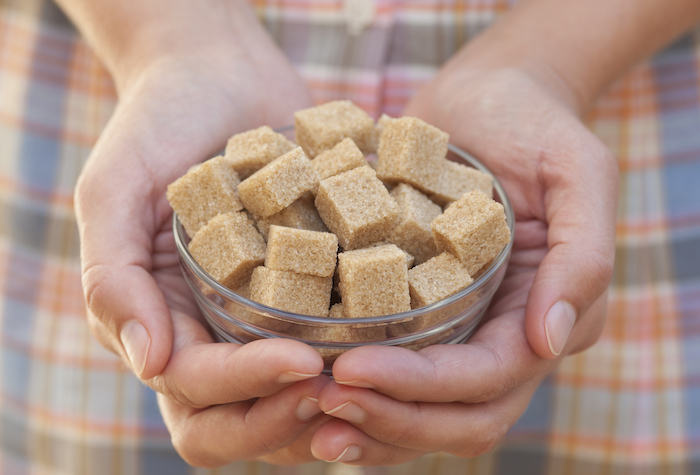 2. Brown Sugar
Brown sugar doesn't have an extended shelf life, which is why most people don't always have it on hand.
This means you may find yourself in the middle of a recipe only to discover you don't have the central ingredient – brown sugar.
It may be in your pantry, but it may be clumpy.
Fortunately, there are common baking substitutes for brown sugar. For instance, you can substitute granulated sugar for brown sugar. You can also make your own brown sugar by combining 2 tablespoons of molasses for each cup of white sugar in a blender.
If you do not have molasses, you can use maple syrup or agave nectar.
3. Eggs
If a recipe calls for eggs and you find yourself short, there are many baking substitutes.
Or, if you are feeding someone with an egg allergy or someone who practices a vegan lifestyle, you can continue to bake something delicious using baking substitutes.
You can purchase egg substitutes in grocery stores, but you can also use the following baking substitutes.
One quick substitution is 3 tablespoons of mayonnaise for each egg.
In addition to mayonnaise, you likely have many egg substitutions in your kitchen.
For example, if the recipe calls for eggs as a binding agent, you can use mashed bananas, applesauce, gelatin, or a mixture of flaxseeds or chia seeds and water.
Plus, there are ways to substitute eggs when used in other ways, such as a leavening agent.
Spoon University suggests if the recipe calls for eggs as a leavening agent, "mix 1 1/2 tablespoons of vegetable oil with 1 teaspoon of baking powder and 1 1/2 tablespoons of water for each egg."
Have any carbonated water on hand? It works as an egg substitute, too.
Food and Wine also suggests, "In cases where you don't need to whip eggs or separate yolks and whites, one easy trick is to substitute 1/4 cup of carbonated, unflavored water for every large egg you need."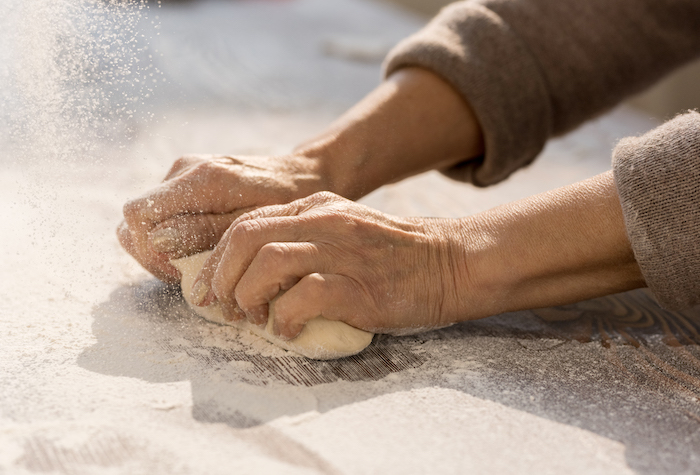 4. Flour
There are several different types of flour: all-purpose flour, cake flour, self-rising flour, etc.
We're going to give you some common baking substitutes for each.
All-Purpose Flour
You can substitute pureed black beans for all-purpose flour to make brownies.
You can substitute bread flour for all-purpose flour. It will make bread and cookies a bit chewier.
Cake Flour
Substitute a cup of all-purpose flour, minus 2 tablespoons, and 2 tablespoons of cornstarch (or arrowroot powder) for each cup of cake flour.
You can also use self-rising flour as a substitute, but you'll need to adjust according to the contents in the rest of the recipe. Self-rising flour is all-purpose flour, baking powder, and salt. So, if your recipe calls for baking powder or salt, you'll need to subtract the amount found in the self-rising flour.
Bread Flour
You can typically substitute all-purpose flour for bread flour as long as the protein percentages are close. For example, the brand King Arthur's bread flour is 12.7% protein, and the all-purpose is 11.7% protein, which is close enough for it to work.
Self-Rising Flour
You can substitute 1 cup of all-purpose flour, 1 ½ teaspoons baking powder, and ¼ teaspoon salt for 1 cup of self-rising flour.
5. Heavy Cream
Since heavy cream doesn't have a lengthy shelf life, you may discover the one in your fridge has gone bad when you need it.
[Related Read: 4 Great Ways to Store Dairy Long Term (& 1 Less-Great Way)]
Thankfully, there are many common baking substitutes for heavy cream, which is often used as a thickener for soups and sauces.
One of the most common substitutions for heavy cream is whole milk and melted butter.
Simply whisk ¾ cup of whole milk with ¼ cup of melted butter to make a substitute for 1 cup of heavy cream.
A combination of half-and-half and butter also works as a substitute for heavy cream.
If you need heavy cream as a thickener, you can substitute cream cheese for heavy cream.
You can also combine Greek yogurt with whole milk to get a cream similar to heavy cream.
Remember – every time you use baking substitutes, you are proving your self-sufficiency. The more ways you learn to use what you have before heading to the grocery store, the better prepared you will be.
Subscribe for Free
Get access to premium content and more!