2021 is almost a memory! Now is the time to look back, reflect, and maybe even learn a thing or two.
In that spirit, we're revealing Survival Jack's top 10 most popular posts of 2021. These were the articles that received the most views, comments, and shares from our amazing community.
You'll notice that these posts cover the gamut, from home crafting to bug-out bags. But they all share at least one thing in common: They reflect our mission here at Survival Jack to help you live a life defined by freedom rather than dependence on others.
Without further ado…
Survival Jack Top 10 Articles of the Year
10. FIVE WAYS TO REMOVE STUMPS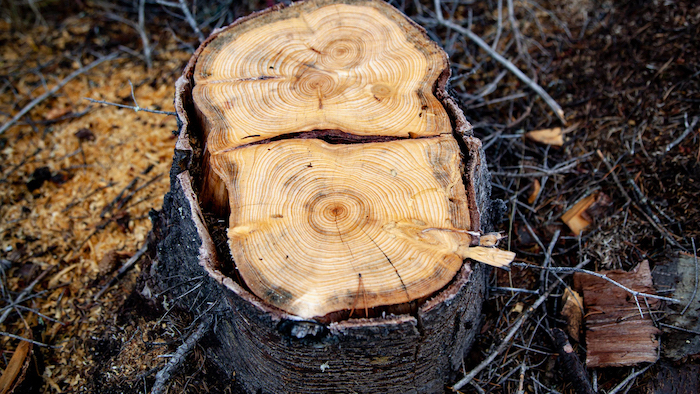 Although cutting down a tree may seem like a major project, it's actually straightforward when compared with removing a stump. Stump removal is a lot more involved, which is why it's not usually included in the cost of tree removal. It's also why many people have old stumps in their yards. Stump removal isn't easy, but it is doable. These are our recommendations for the best ways to do it.
9. HOW TO CREATE DRINKING WATER OUT OF SEAWATER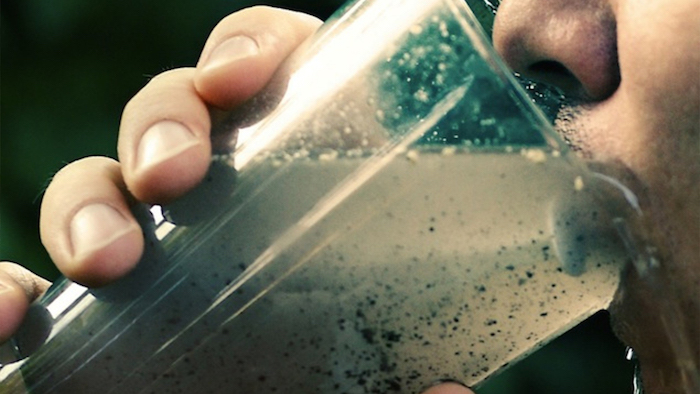 If you ever find yourself stranded on an island or out in the wilderness with no fresh drinking water, knowing how to create drinkable water can mean the difference between life and death. This plastic bottle method is the simplest way to turn salt water fresh. Here are the steps to do it:
8. PREPARING FOR AN EMP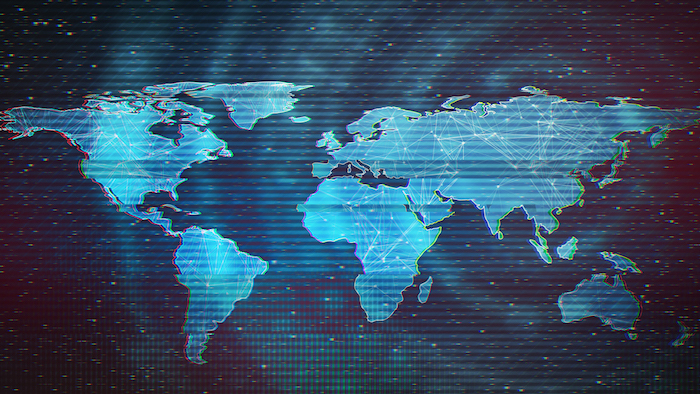 With the growing threat of China launching an attack on our electrical grid through an EMP attack, and the risk of space-weather-induced EMPs, it is important to take look at how to prepare for such an event. The majority of EMP preps are covered by preparing for other scenarios — mainly nuclear explosions and general grid-down events — but there are a handful of EMP-specific preps that you should know about.
7. TOP 5 GREENHOUSES FOR WINTER GARDENS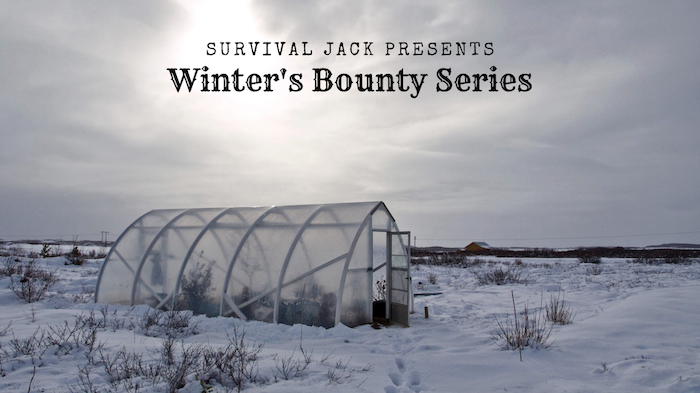 Winter is right around the corner, and for us homesteaders, that means the impending end of another growing season.
Or does it…
We're here to tell you that with a little upfront investment and some elbow grease, you can enjoy fresh produce well into winter and even through it! The secret is "greenhouse" gardening, and it's easier (and cheaper) than you might think.
Here's our list of the five best types of greenhouses for winter gardens.
6. HOW TO MAKE HOMEMADE LYE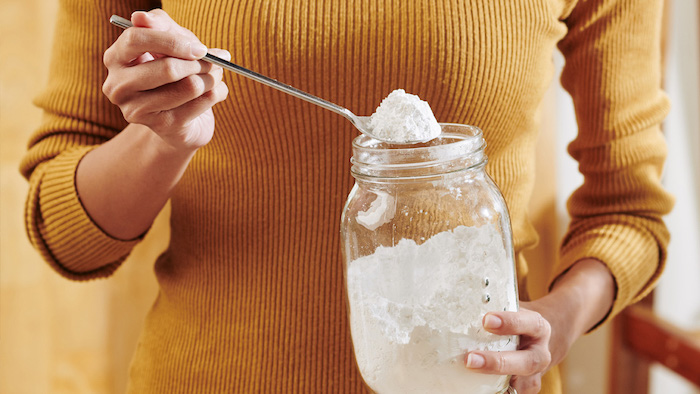 You can stock up on cleaning supplies, but in a long-term survival situation you will eventually run out of soap. And one of the key ingredients to soap making is lye. Knowing how to make it and what you need to have on hand to make it should be a part of your preps.
5. HOW TO KEEP YOUR HOUSE WARM DURING A POWER OUTAGE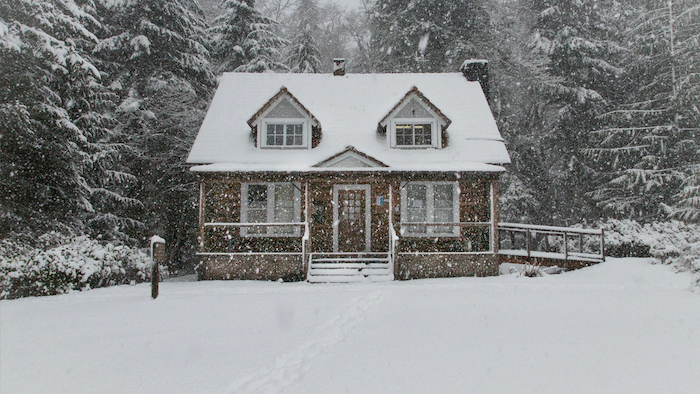 Windstorms, especially in combination with ice or snowstorms, can cause power outages that depending on where you live can last from a few hours to days or even weeks.
Those that can, have a wood stove just for such occasions as it will do double duty of keeping you warm and cooking your food. But what if you don't have a wood stove or only have a fireplace? How can you keep your home warm?
4. HOW TO MAKE APPLE PECTIN AT HOME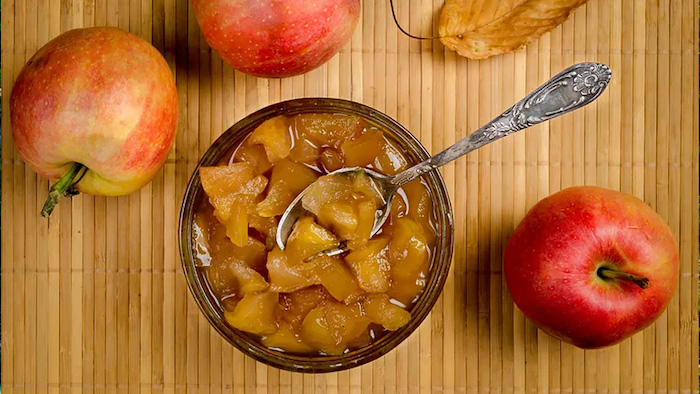 Pectin is best known as a jam and jelly-making ingredient, although there are a number of other uses for pectin. In jelly and jam making, homemade pectin allows you to use less sugar than if you used standard store-bought pectin.
The best apples to use for pectin making are the small under ripe ones that should be stripped off the tree to allow for healthier, larger fruit. This makes homemade pectin a bonus value product as you can make it from fruit that would have otherwise been wasted.
3. VERSATILE CATTLE PANEL HOOP HOUSES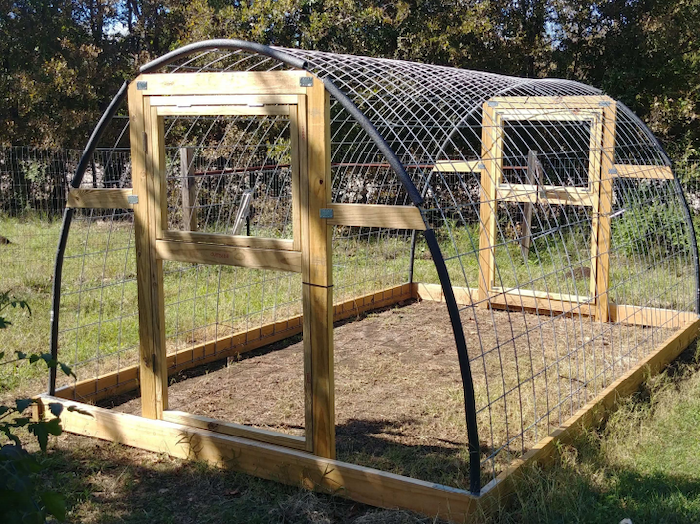 Cattle panels are a heavy gauge galvanized welded wire fencing material that are typically 50″ x 16′ with varied spacing. There is a shorter version called "hog panels". There is also a horse version with uniform 2″x 4″ spacing and a goat version with 4″x 4″ spacing, both of which are more expensive given the larger amount of metal involved.
However, all you really need is a standard cattle panel that in most areas costs between $20-$25.
2. THE 10 Cs OF CREATING A SURVIVAL KIT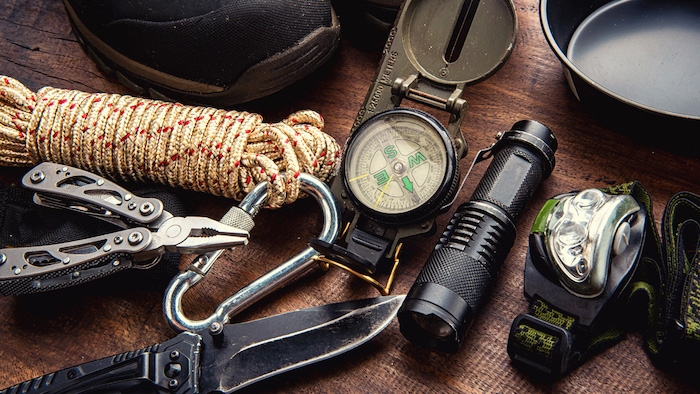 When it comes to putting together a "get out of dodge" (GOOD), "bug-out bag" (BOB), or even an "I'm never coming home" (INCH) bag, it is easy to get into the mindset of stuffing everything you could possibly need into a backpack.
When putting together a minimalist (or any) basic survival kit, consider these underlying categories for survivability.
1. HOW TO MAKE AN OILCLOTH TARP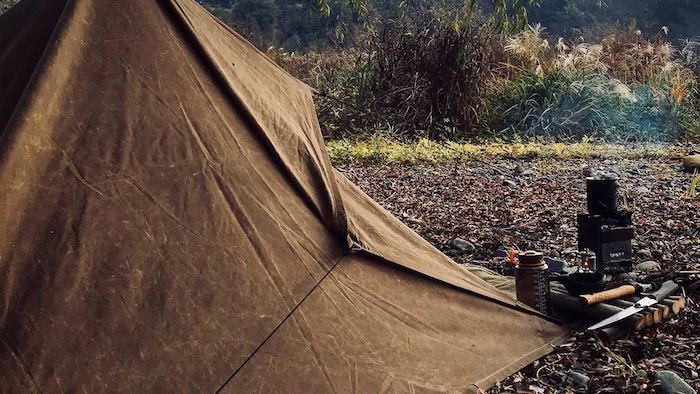 Oilcloth tarps are well suited for longer-term use, and because quality ones are made from high-thread-count cotton, they are fairly lightweight. An oilcloth tarp of 8′ × 8′ is easily manageable for packing and carrying.
The only real disadvantage to oilcloth is that it will burn if exposed to direct flame. Some oilcloths are heavier than others, depending on the type of cotton used in its manufacture, but good Egyptian cotton is light and durable. Make sure that you have tie-out loops and not grommets.
Subscribe for Free
Get access to premium content and more!